Welcome to our Frequently Asked Questions Page for pet owners!
We hope that we answer any questions you may have below, but if not why not drop us an email with yours? We will get back to you just as soon as we can. We may well then add your question here so we can help even more pet owners.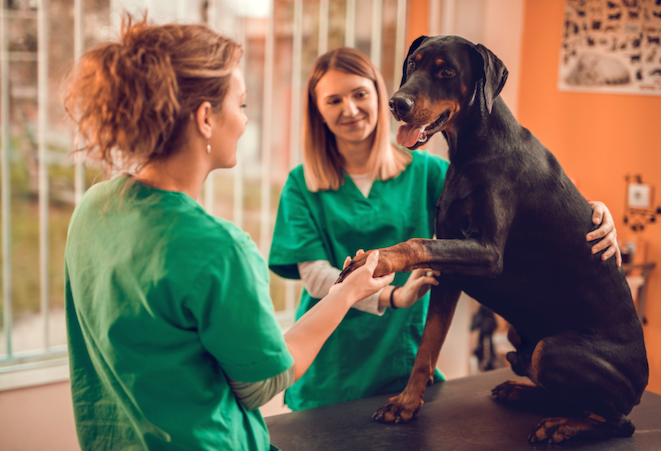 What is a veterinary specialist? 
A veterinary specialist is a qualified vet who has trained for an extra 4-5 years in a specific area of veterinary medicine or surgery. They then undergo exams to achieve a Diploma to register and be recognised as a veterinary specialist.
A veterinary specialist is similar to human consultants in hospitals; experts in their area for your GP to refer you to for more advanced diagnosis and treatment.
Why does my pet need specialist advice? 
Most pet healthcare can be managed by your usual, local vet. However, if a condition is rare or difficult, a more in-depth specialist opinion can be valuable in coming up with the right diagnosis and treatment.
Our specialists work with your vet to provide advice, guidance and support for more tricky cases, enabling you and your pet to benefit from expert knowledge without having to spend time and money travelling.
Why does my vet need to speak to a specialist?
Your local vet has a broad base of knowledge and skills covering many different types of animals and their problems. Just like human GPs, there are some cases that are very difficult and will benefit from the input of experts with additional specialist training in a particular area.
By speaking with a specialist, your vet can provide you and your pet with up to date and advanced knowledge to ensure they are giving your pet the best possible care.
What types of veterinary specialists are there? 
There are over 30 different types of veterinary specialists, ranging from exotics and farm animal medicine to orthopaedic surgery and dermatology.
VetCT has specialists in the following disciplines:
Anaesthesia, Cardiology, Clinical Pathology, Dentistry, Dermatology, Diagnostic Imaging, Emergency Critical Care, Equine, Exotics, Internal Medicine, Neurology, Reproduction, Oncology, Ophthalmology, Orthopaedic Surgery, Soft Tissue Surgery
How much does veterinary referral cost? 
The cost to see a veterinary specialist for a face-to-face consultation in a referral hospital can be expensive. The actual cost will depend on various factors - where in the country they are, what the speciality is, how long and how often you would have to take your pet. There is also the cost to you for your travel and potentially having to take time off work. However, not all cases need a full referral.
Sometimes, your vet may be able to deliver more advanced care with the help of a specialist. With VetCT, your local vet can access specialist advice and support to give your pet more advanced care at your local clinic, enabling more pets to benefit from expert care. It's like having any specialist you need available to your own local vet at the push of a button. By working like this everyone saves time and money.
Please contact your local vet for more information about accessing this service.
What is a virtual veterinary specialist? 
Virtual care for your pet is advice and support provided without seeing your pet face to face. Our specialists are all real people, a team of over 190 Diploma-holding veterinary experts around the world, who work with your vet in real-time through telephone, video call, email and text message. Your vet can send x-rays, photos, videos, test results and more to our experts so they can see what is going on and discuss the case together.
We work with local veterinary practices to provide the expert care your pet may need if they have a difficult condition.
How can I access specialist care for my pet? 
Your GP vet will usually recommend when your pet needs care from a specialist vet. Specialists may visit local clinics, or you may have to travel to a referral hospital, or your own vet may work with us at VetCT.
With VetCT, your vet can have specialists on call every day of the year and around the clock. If your vet is not already partnered with VetCT, you can ask them to contact us directly to access advice for your pet from our specialists.
What is VetCT? 
VetCT is a group of veterinary specialists who can provide your vet with expert advice and guidance for giving your pet the best possible treatment and care. Your vet can choose how to access our services, through phone call, text chat, written report or video consultation.
Our specialists are available 24/7 to help your vet treat your pet any time, every day of the year.
What is the VetCT App? 
The VetCT App enables your vet to contact us through the convenience of their mobile phone or tablet, whenever and wherever they are. It provides a simple way for vets to contact specialists for advice and support every hour of every day.
Can I contact VetCT directly for advice for my pet? 
We do not provide care directly to pet owners as we believe we can provide the best care for your pet by partnering with your local vet to give them advice and support.
Please advise your vet to contact us via the contact form on our website if you think your pet would benefit from our help.