VetCT is excited to announce the first UK trial of smart glasses. This pioneering trial, in partnership with Pennard Vets in Kent, has shown the potential for real-time feedback and advice using the hands-free videography device.
This is the first report of Google Glass being used in a veterinary clinic in the UK. It enables remote visualisation of the line of sight of the person wearing the lightweight device. In-built microphone, speakers and a small screen in the corner of the glasses enable real-time visual and audio feedback.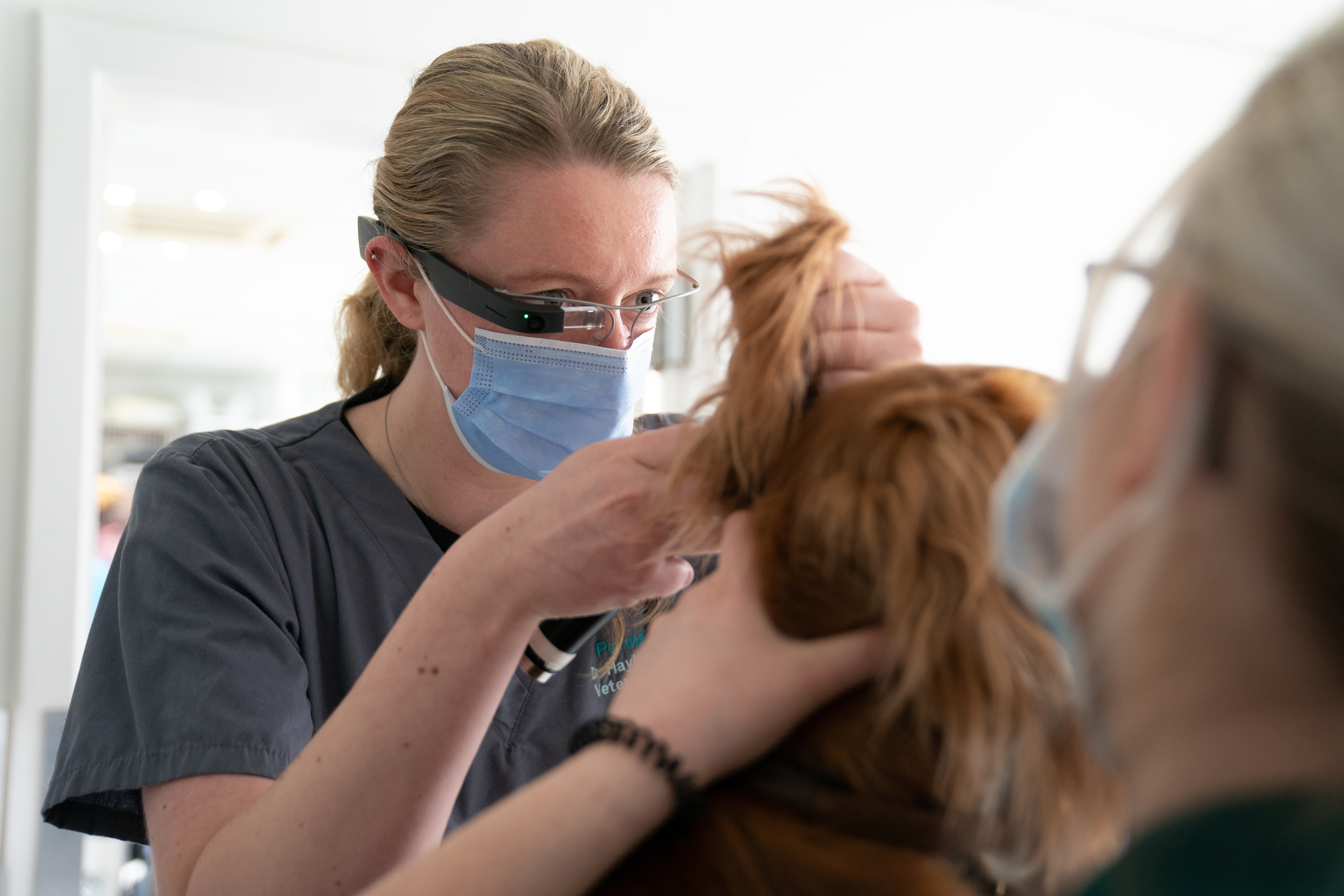 Vet Hayley Meekums from Pennard Vets during the trial
Images from the Google Glasses were live-streamed from the clinical team at Pennard Vets, Sevenoaks, to a remote team of specialists from VetCT. Higher resolution images from a mobile phone camera were also streamed for comparison. Our remote VetCT specialist was able to view both and remotely record, zoom, adjust lighting, annotate and send images back for the wearer of the glasses to view. They were also able to discuss the case live with team in the clinic.
Director and Innovation Lead at VetCT, Julien Labruyère says, "We have a tremendous resource of specialist knowledge and expertise within our global team, and are exploring new ways to maximise the potential benefits of real-time clinical mentoring, teaching and case support. This first step we have taken with Google Glass marks the start of an exciting journey to make smart glasses technology useful to help vets in practice.
Pennard Vets is leading the way in exploring and adopting new methods of supporting the learning, development and wellbeing of their team, and improving patient care. Caroline Collins, Director at Pennard Vets, says, "We're keen to explore innovation that supports our team and provides benefits for our clients and patients. Trialling the glasses has been a fascinating exercise. We're now looking at cases where we could see the most benefit from real-time specialist feedback and hands-free capability. It could be a real game-changer in some situations, for example with remote guidance of patient examinations or complex procedures."
Julien continued: "We believe the future of veterinary care is through improving the support we can provide to clinical teams wherever they may be located. Although there are some limitations with the current technology it presents an exciting opportunity for our teleconsulting service. The next stages of development will take us to new levels of patient care."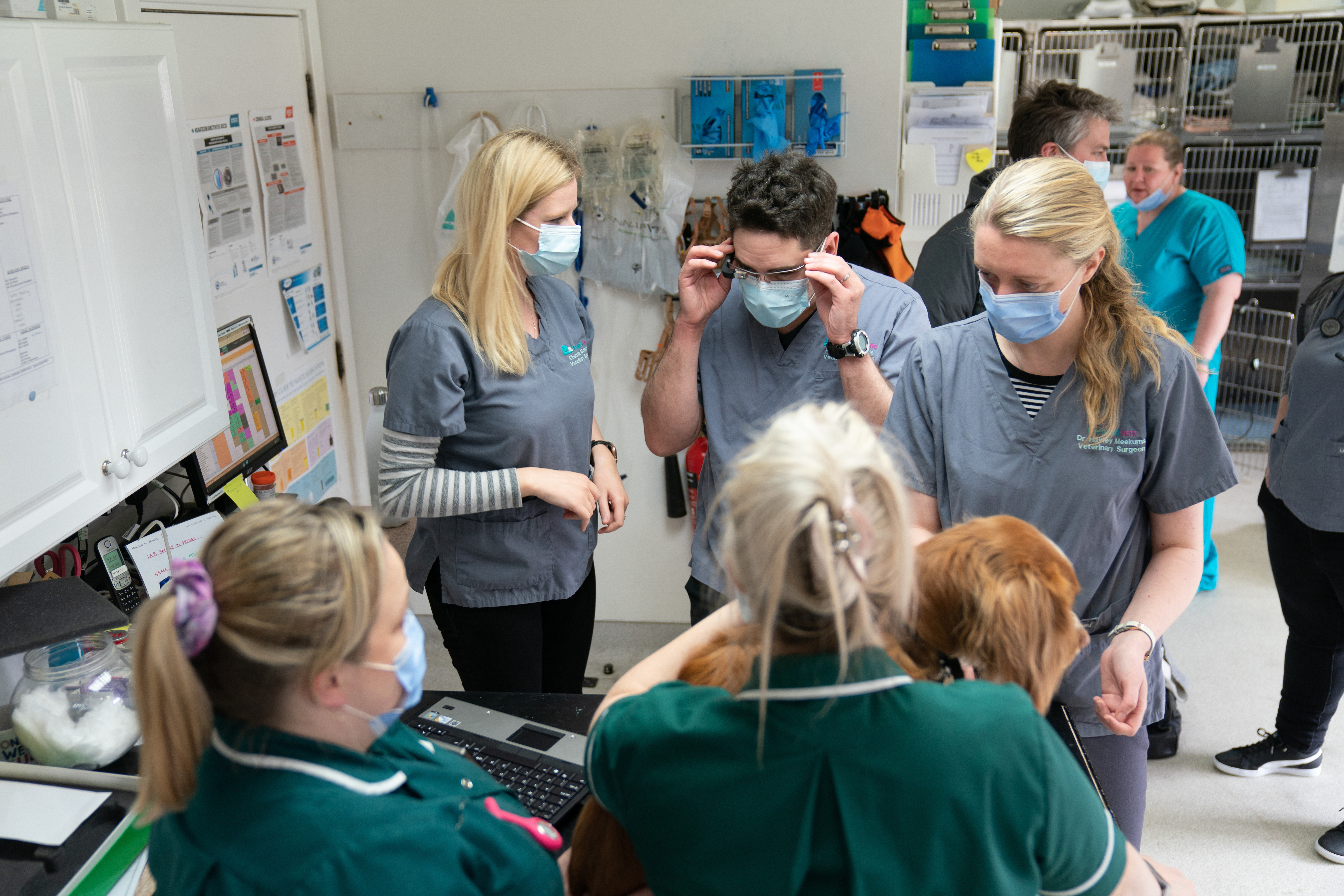 The team from Pennard Vets trialling the glasses