Foreign Body Penetration
2 year old thoroughbred gelding was found in the field, non-weightbearing lame left fore. Survey radiographs were taken.
Imaging findings
A sagittal fracture is seen in the caudomedial aspect of the humeral head extending from the articular surface to the physis and involving also a portion of the caudal medial cortex of the humeral diaphysis. A large fragment (red arrows), measuring 10cm in height and 5cm in width is identified displaced caudally and medially. The green arrow indicates the normal position of the distal aspect of the humeral head. The fragment is also displaced slightly distally causing widening of the medial joint space, which can be appreciated in the craniocaudal view.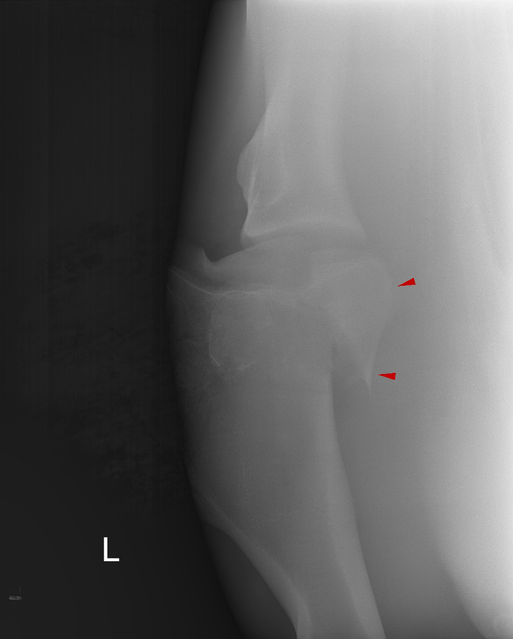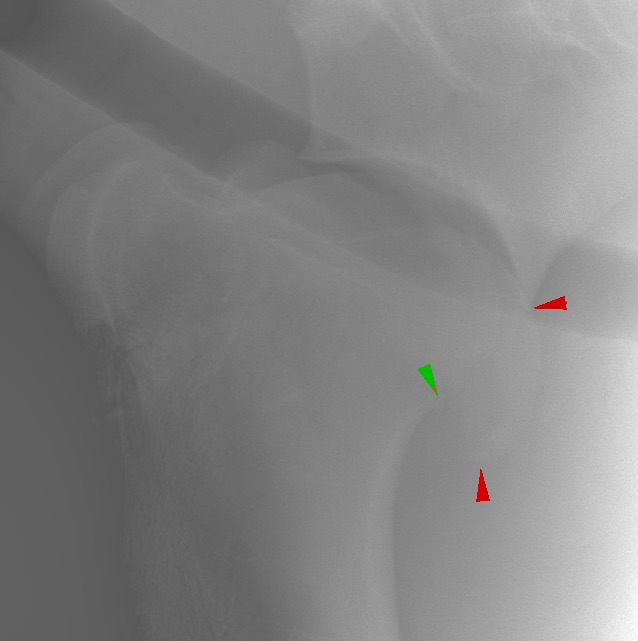 Diagnosis:
Fracture of the caudomedial aspect of the humeral head. Given the age of the animal it is suspected that the fracture is a Salter-Harris fracture involving the physis. It is suspected to be Type 4.
Did you find this case interesting? Follow us on social media to view our Case of the Month, or sign up for our quarterly equine newsletter to receive case reports and CPD information direct to your inbox.
Want to know more about how VetCT Equine can help with your imaging needs with our educational reporting and Pre-Purchase Examinations? Contact our equine team today.