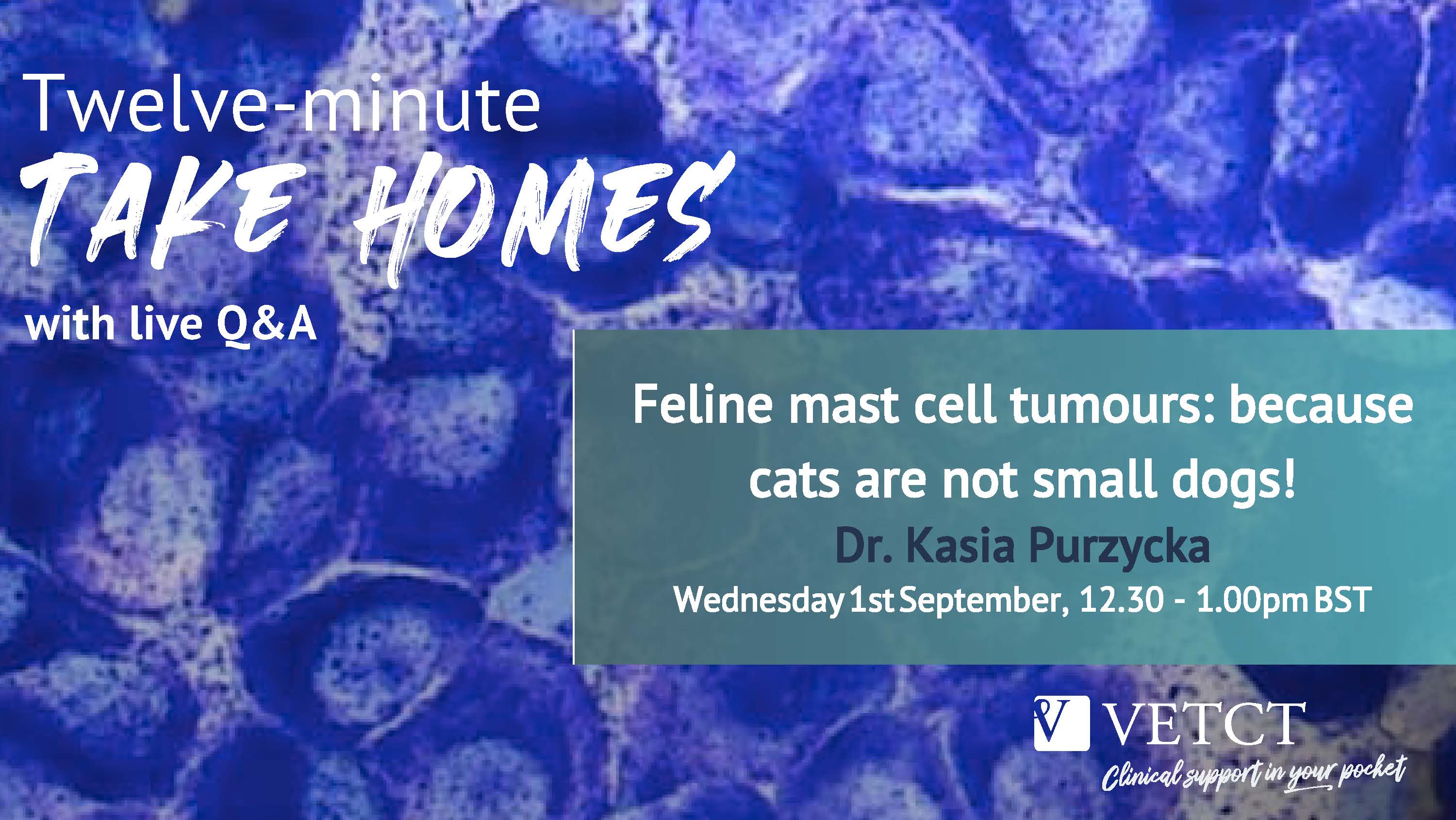 Guinea pig cystitis
While most of mast cell tumours in dogs are affecting the skin, cats can present with distinct clinical syndromes. In this 12-minute take home session, Dr. Kasia Purzycka will discuss the most common clinical presentations along with treatment for feline mast cell tumours. The webinar will end with a live Q&A with the speaker!
📅 Wednesday 1st September, 12:30pm BST
FREE to attend, register here!