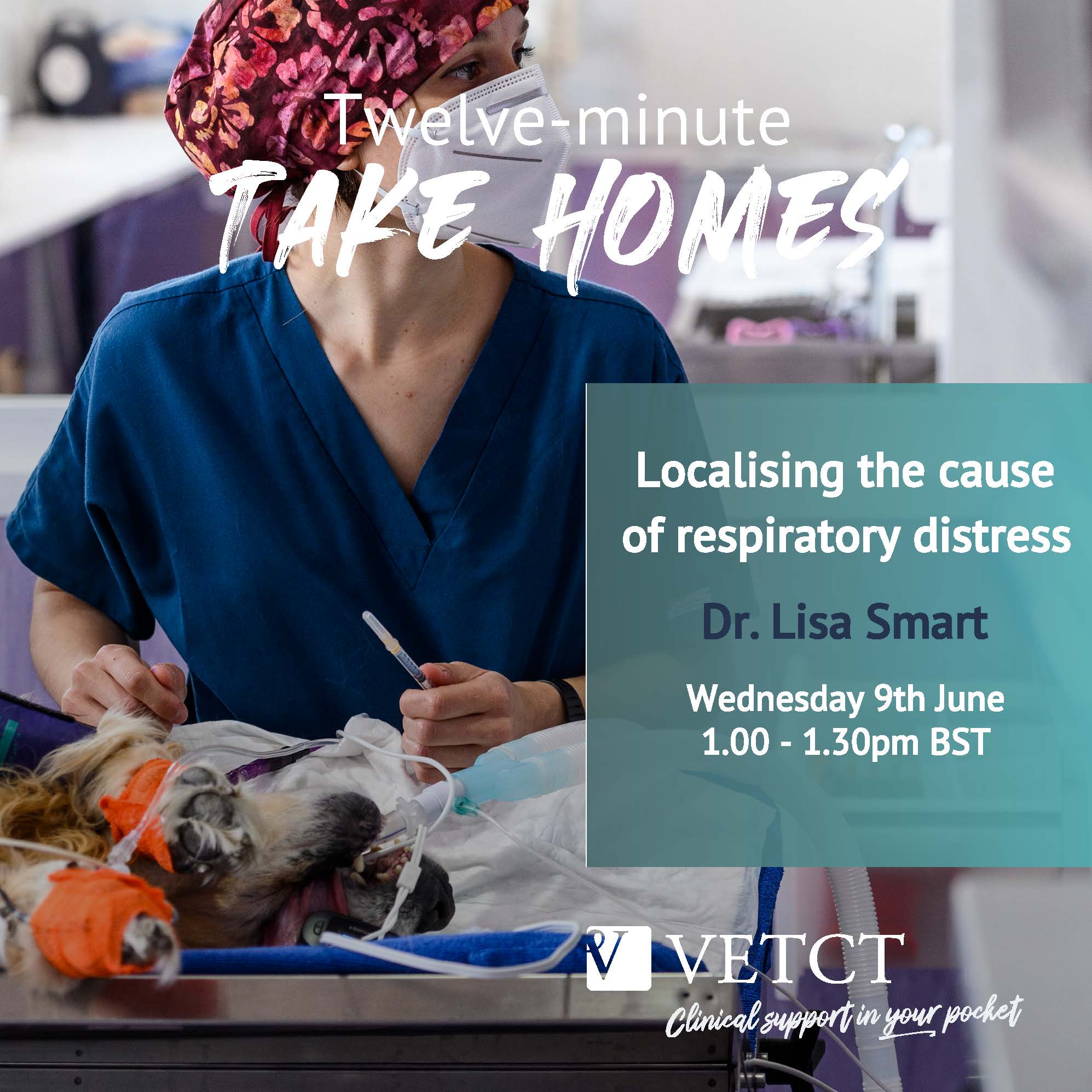 Difficulty breathing causes stress for your patient and probably stress for you too! 😕
Join Dr. Lisa Smart in this short interactive twelve-minute webinar, where they will:
❔Review the tell-tale signs of upper airway, lower airway, parenchymal, pleural space and chest wall problems
❔Guide you through the immediate first steps to take and the clues you can gain using your hands, eyes and stethoscope that will help you initiate immediate life-saving action
❔Discuss when NOT to take radiographs and what to do instead!
The webinar will end with a live Q&A with the speaker!
📅 Wednesday 9th June, 1.00 - 1.30pm BST
FREE to attend, register here!