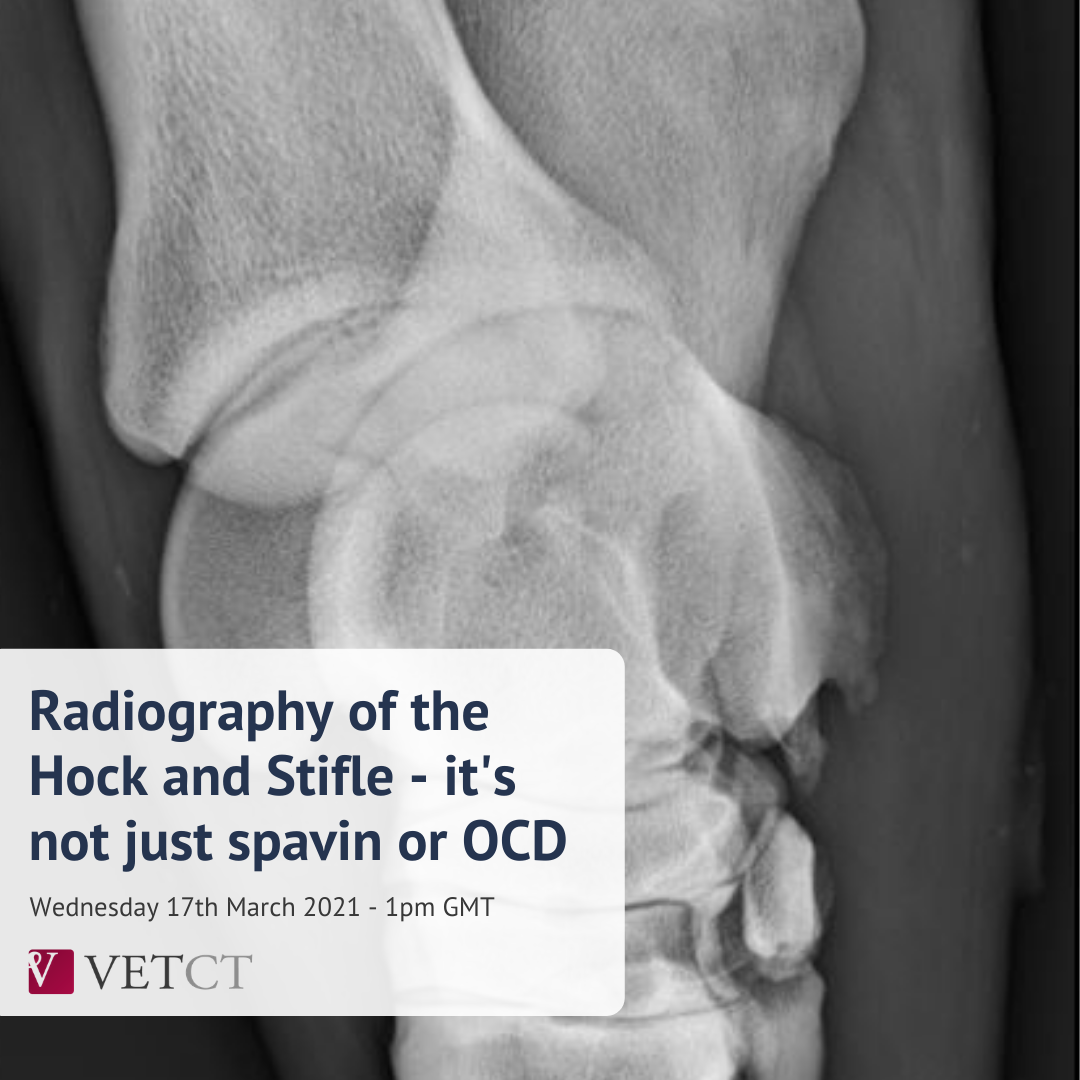 Join our FREE equine webinar with Dr Marianna Biggi on Wednesday 17th March 2021. Radiography of the hock and stifle – it's not just spavin or osteochondritis dissecans.

This webinar will give you an overview of the radiological imaging findings in the tarsus and stifle of the horse and their potential clinical significance. Suitable for anyone interested in imaging including new graduates, imaging residents, general practitioners but also referral level clinicians.
Key Learning points:
- Review of the radiological technique and best practice for image acquisition
- Review of principle of image interpretation
- Review of imaging findings and their potential clinical significance
- Correlation between radiography and other imaging modalities in selected cases.

To register via Zoom, please click here!