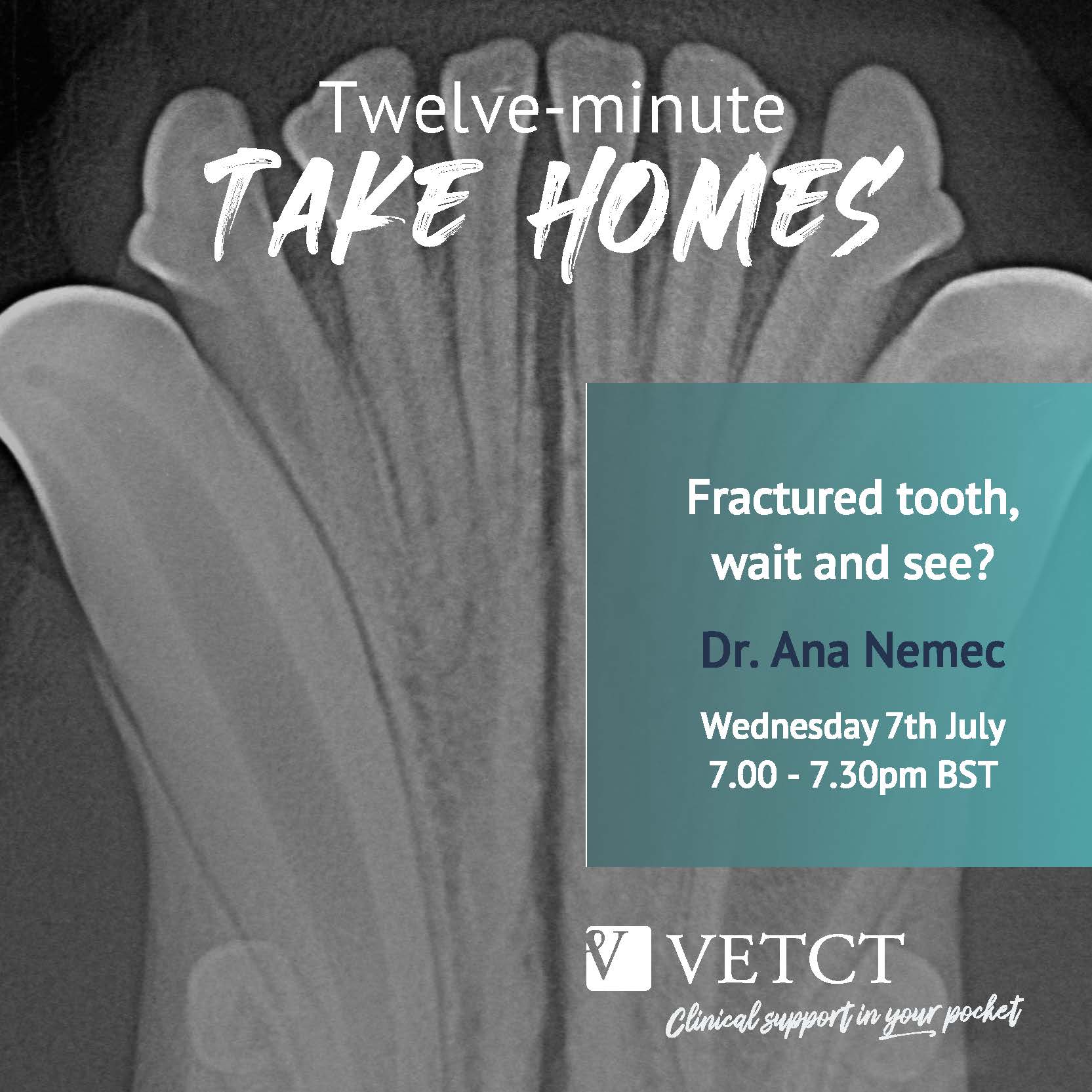 Fractured tooth, wait and see?
Dental trauma is very common in dogs and cats. When dental pulp is exposed, endodontic infection is inevitable. However, even just exposure of dentinal tubules may lead to pain and endodontic infection.





"Wait and see" is rarely a justifiable approach – fractured teeth should be examined in detail and dental radiographs obtained. CBCT and CT should be considered in cases, where endodontic disease is high on the differential diagnoses list, but dental radiographs fail to reveal any.





Teeth showing signs of endodontic infection have to be either extracted or endodontic therapy performed to remove infection and alleviate pain. Join Dr. Ana Nemec in clinical decision-making process on how to best address a fractured tooth.


The webinar will end with a live Q&A with the speaker!
📅 Wednesday 7th July, 7.00 - 7.30pm BST
FREE to attend, register here!