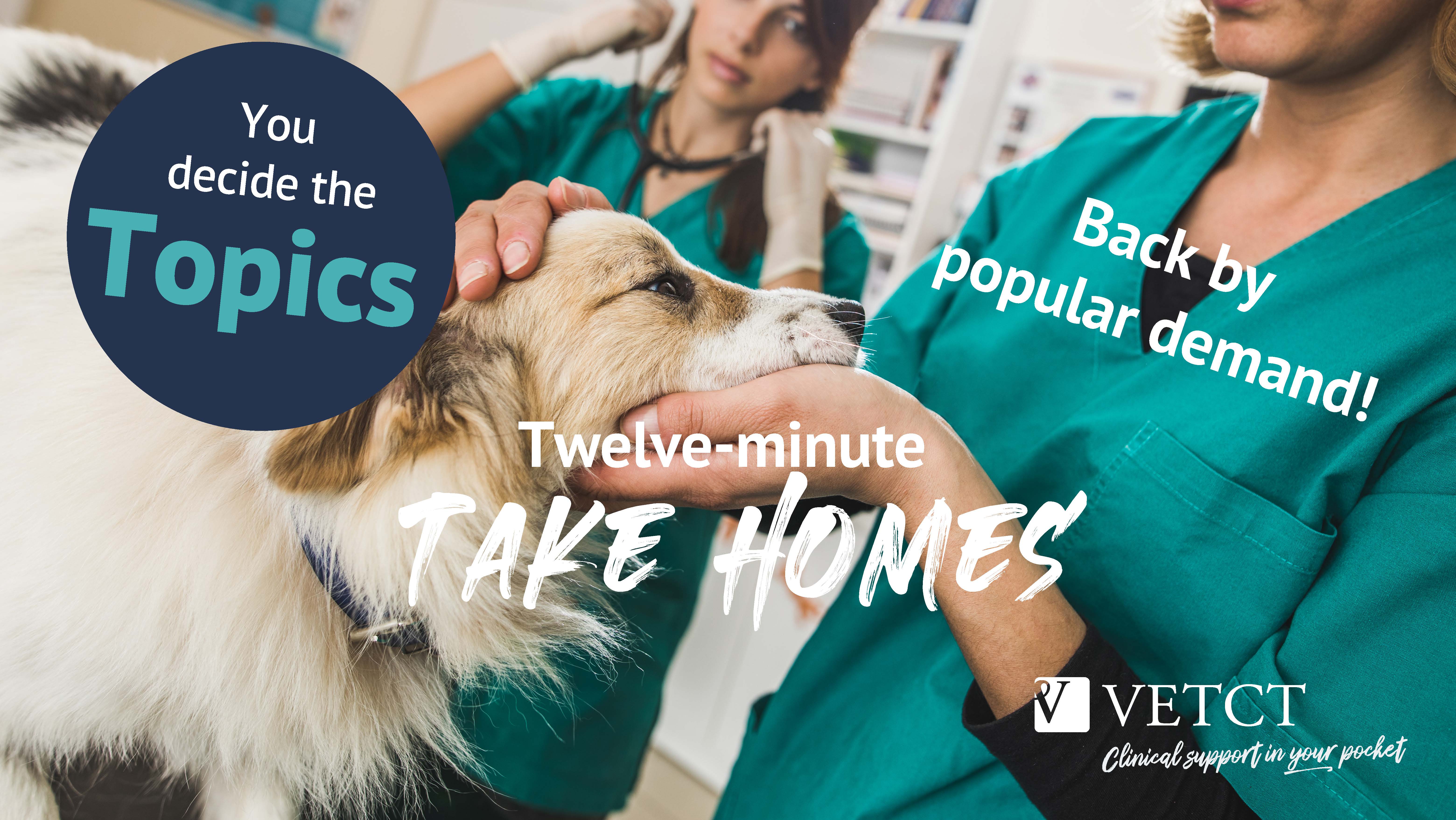 Great news! Back by popular demand, we are EXTENDING our 12-minute take home webinar series!

We are covering topics in Internal Medicine, ECC, Oncology, Exotics, Dentistry, Anaesthesia and Pathology.
To ensure these are useful to you we are offering you the chance to choose some of the topics. The topic with the most votes will be presented in a webinar with a live Q&A:
Take your vote here! 💭
VetCT's Teleconsulting service has been specifically designed to support GP vets gain quick access to specialist advice and learn from their own cases.