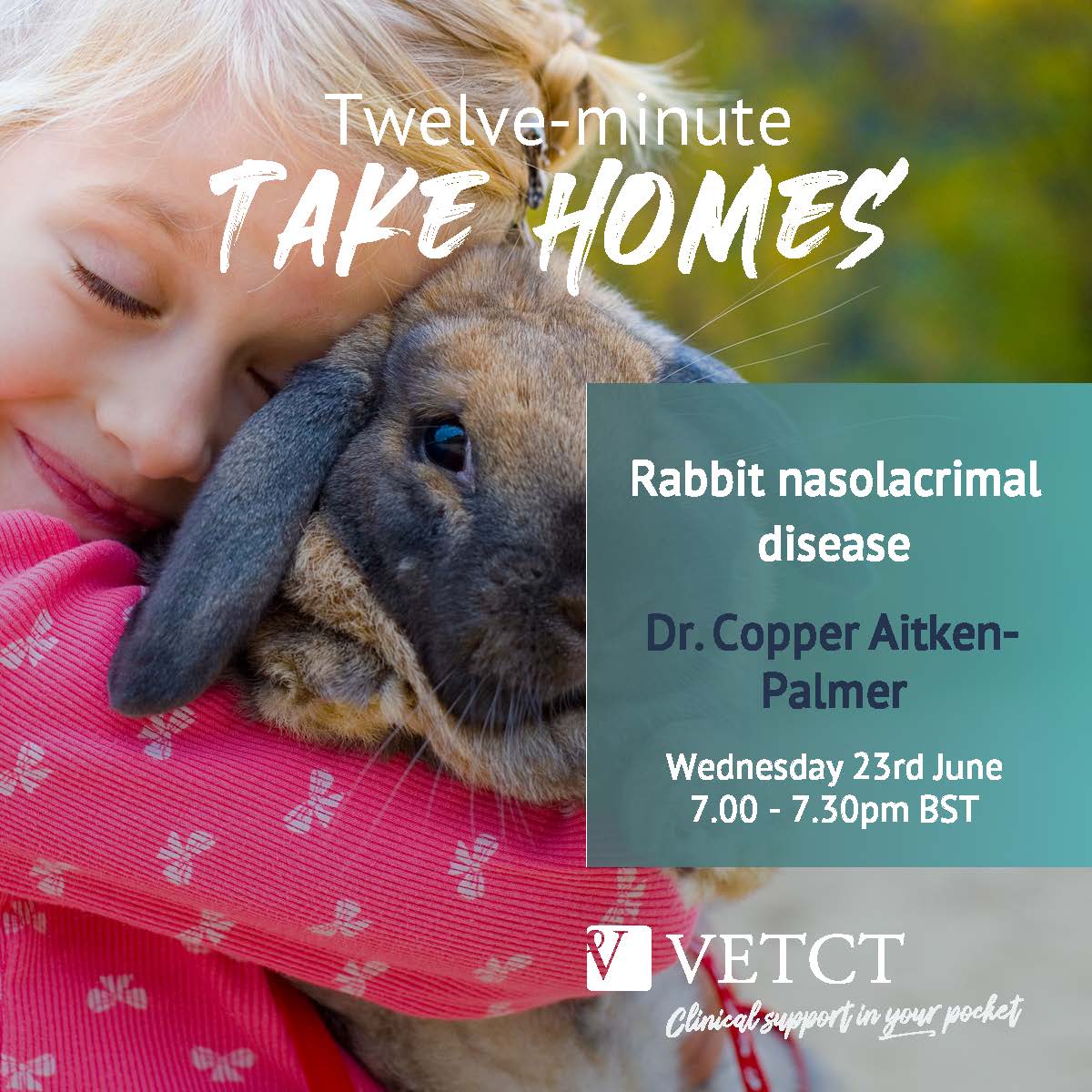 Is a rabbit with runny eyes suffering from ocular disease, upper respiratory infection, dental disease, or all three? 🐰
In this interactive twelve-minute webinar webinar, Dr. Copper Aitken-Palmer will provide an essential understanding of this disease, so the busy veterinarian can quickly create a diagnostic strategy for targeted treatment.
The webinar will end with a live Q&A with the speaker!
📅 Wednesday 23rd June, 7.00 - 7.30pm BST
FREE to attend, register here!