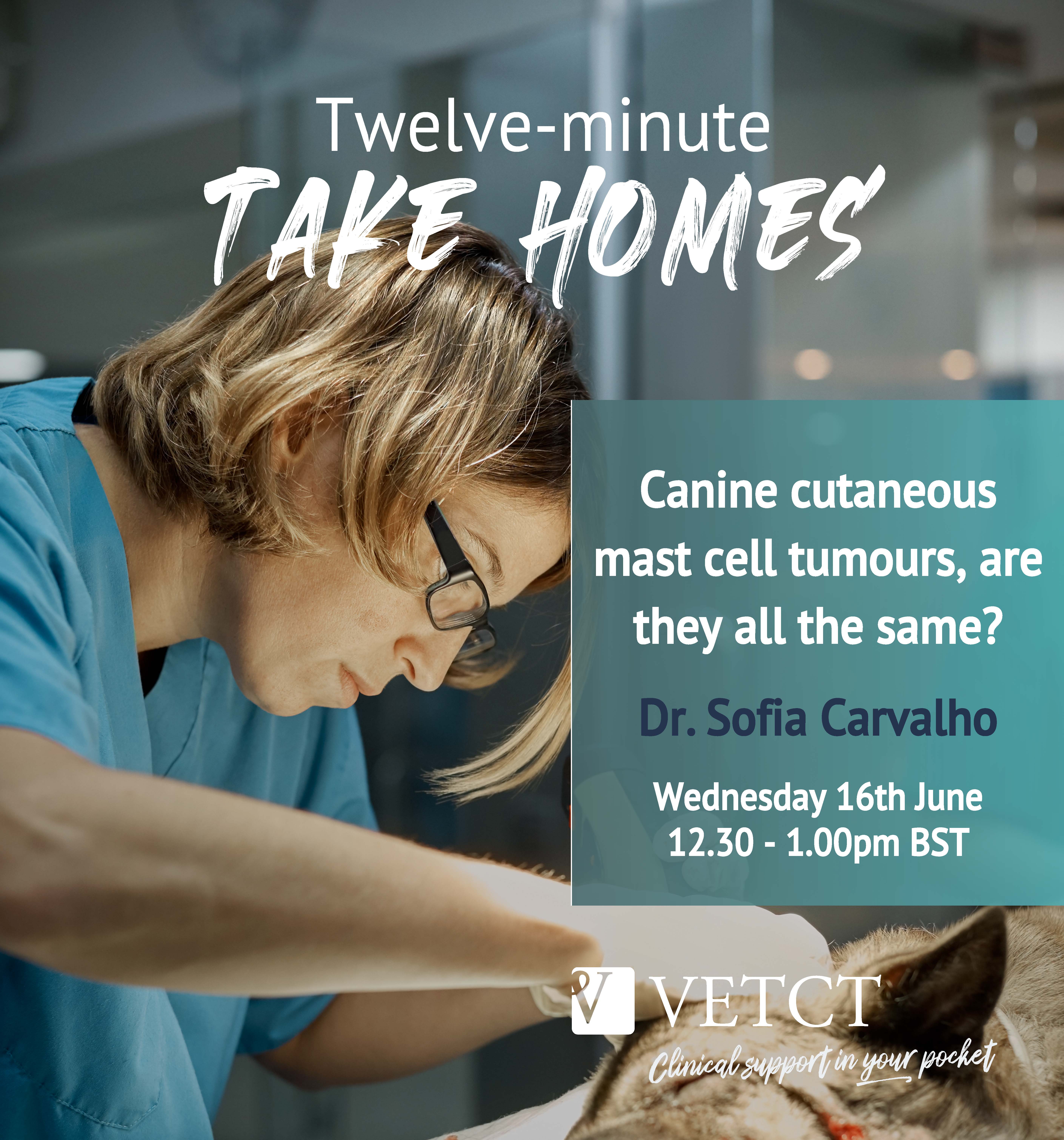 Is a 1 cm cutaneous mast cell tumour in the muzzle of a Pug the same as a 1 cm mast cell tumour in the subungual area of a Chinese Shar Pei? 💭
Join Dr. Sofia Carvalho for a short webinar on discussing the following👇
❔Mast cell tumours are the most common cutaneous tumours in dogs and they are also the perfect example that "one size doesn't fit all"!
❔Many prognostic factors have been reported for this disease that help predicting the biological behaviour and clinical outcome.
❔However no ONE factor is entirely predictive of biological behaviour and, as such, all prognostic indicators should be taken in consideration when evaluating a patient on an individual basis.
The webinar will end with a live Q&A with the speaker!
📅 Wednesday 16th June, 12.30 - 1.00pm BST
FREE to attend, register here!