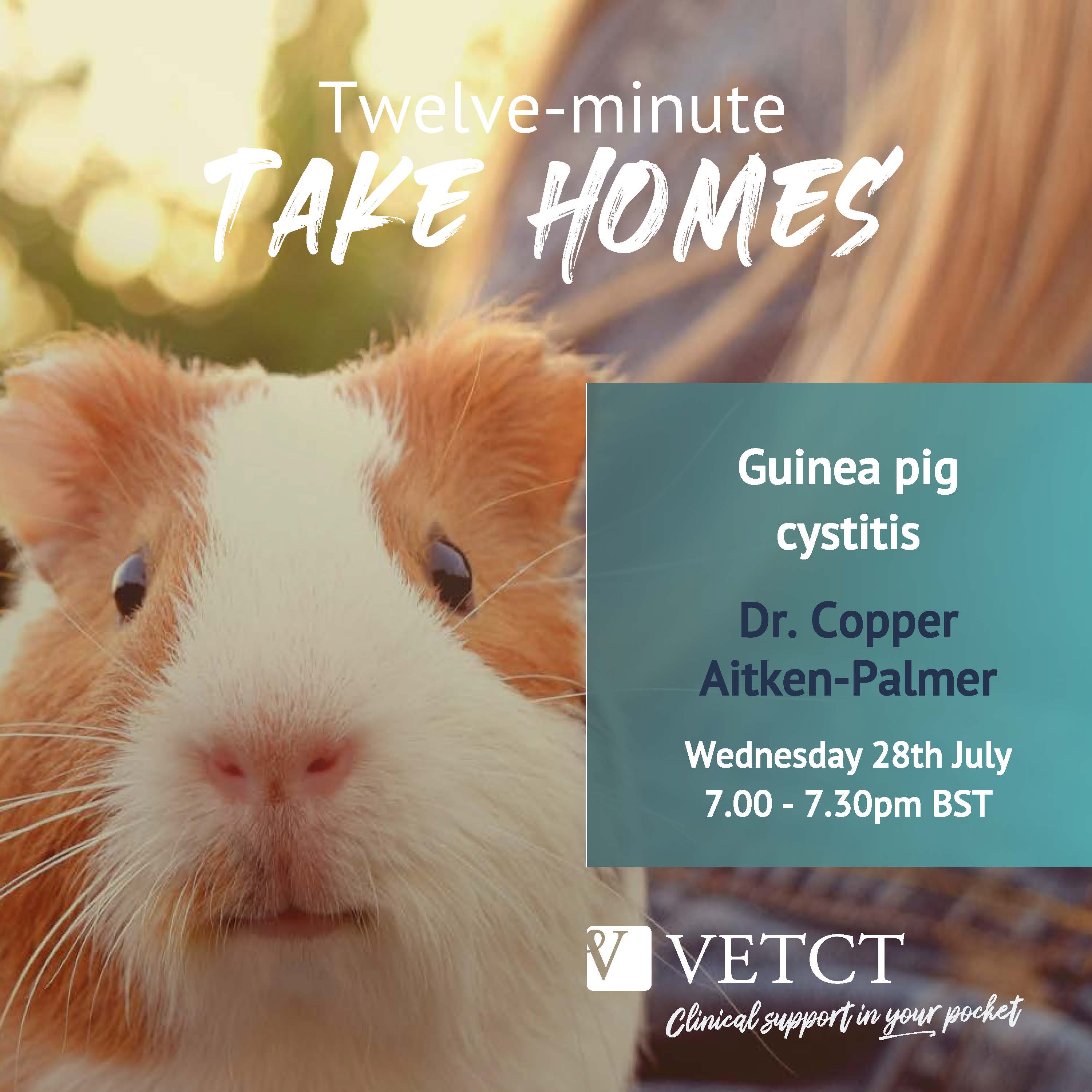 Guinea pig cystitis
They called to say the guinea pig has red urine - again! In this 12-minute webinar, Dr. Copper Aitken-Palmer will discuss how to best prioritize diagnostics to identify likely etiology along with how to approach recurrent, relapses, and chronic cases.
The webinar will end with a live Q&A with the speaker!
📅 Wednesday 28th July, 7.00 - 7.30pm BST
FREE to attend, register here!