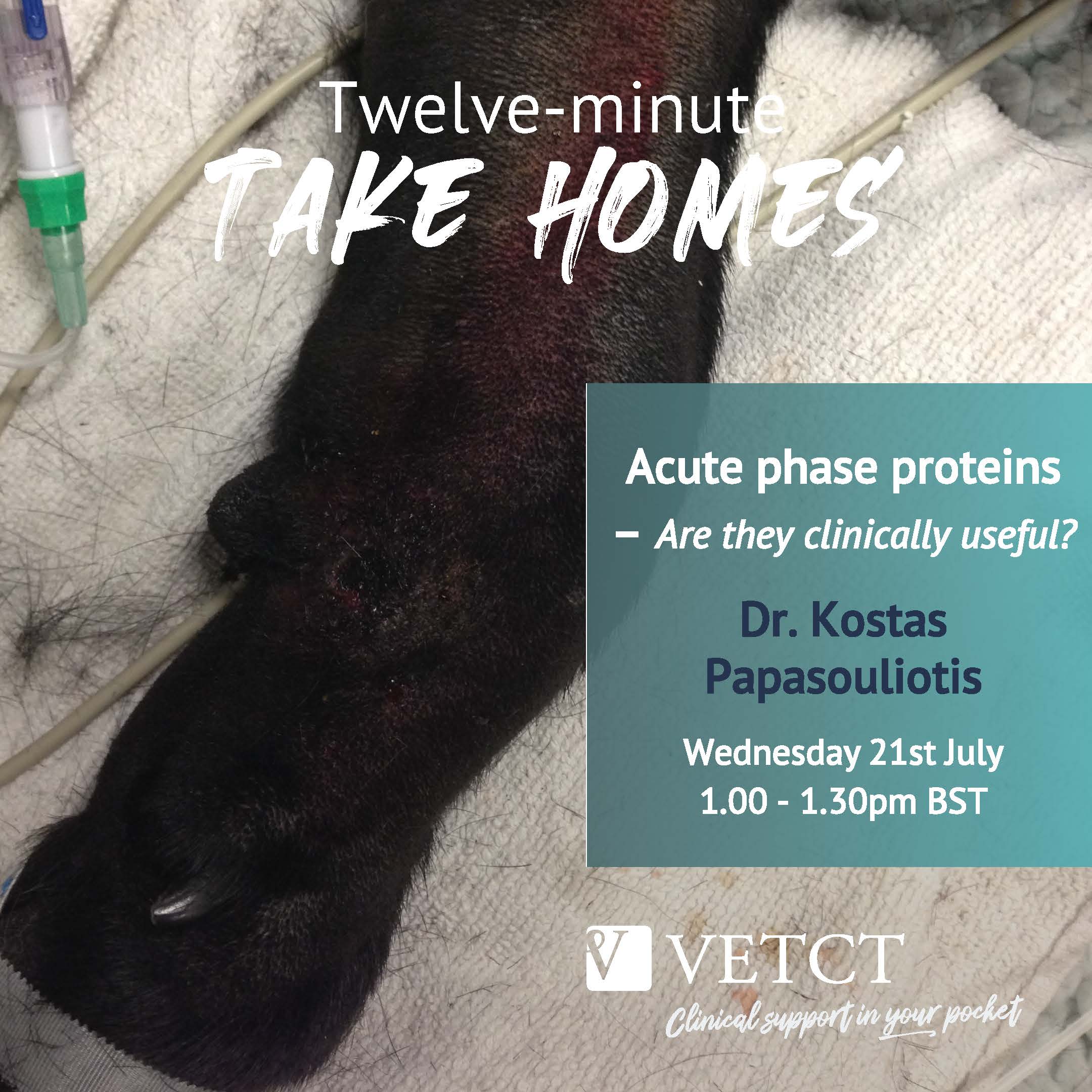 Acute phase proteins - are they clinically useful?
Measurement of APP in dogs and cats has been available for over 15 years, but when and how should we use it?
Join Dr. Kostas Papasouliotis for this short 12-minute Take Home webinar that will focus on answering practical questions
and provide an update regarding their use in clinical practice.
The webinar will end with a live Q&A with the speaker!
📅 Wednesday 21st July, 1.00 - 1.30pm BST
FREE to attend, register here!