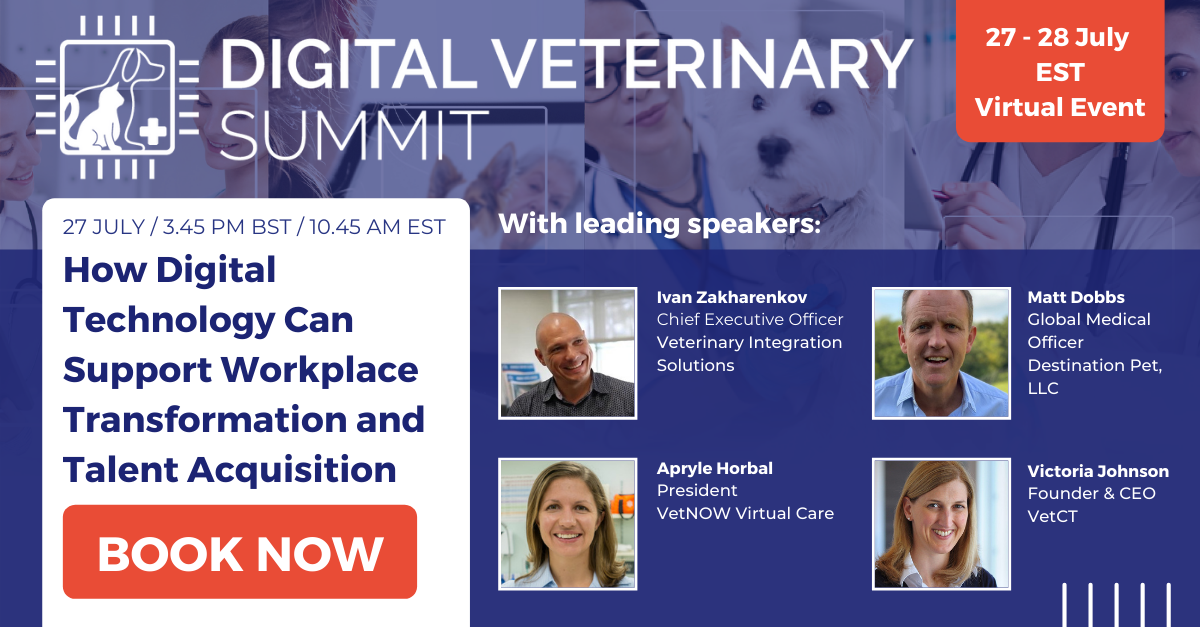 Visit VetCT at the upcoming virtual Digital Veterinary Summit!
We are excited to be supporting this event with such a great line-up of sessions and speakers, including VetCT Founder & CEO, Victoria Johnson.
Visit our stand, or book an appointment to chat to our team at the event, and find out how the VetCT app can facilitate real-time learning on cases in practice, boosting team confidence and skills, providing an additional service to clients and supporting best outcomes for patients.
There is still time to purchase tickets by clicking here!
#DigitalVeterinarySummit #DVS #veterinary #vetmed #teamvet #vetpractice #veterinarypractice #vetCPD