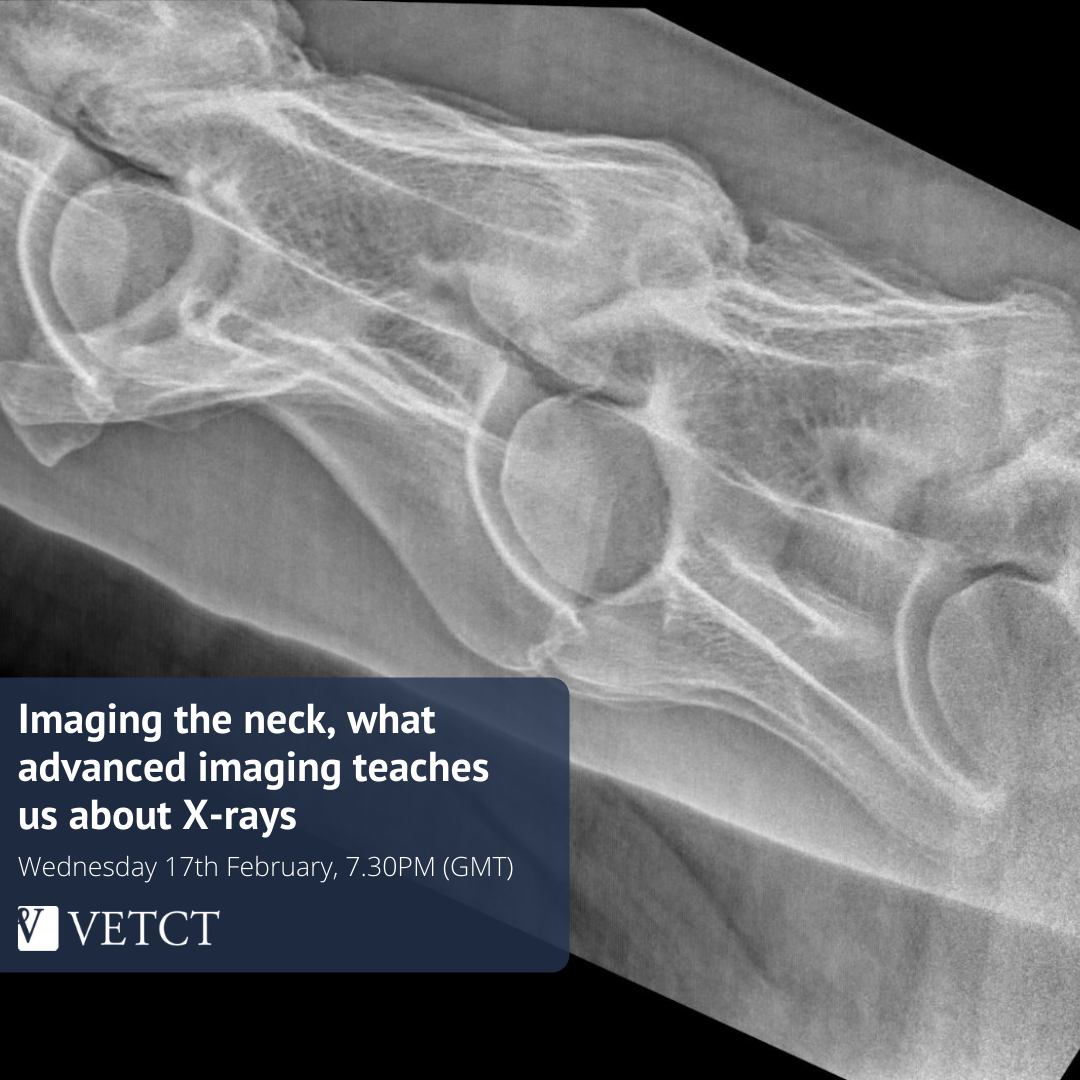 Imaging the equine neck. What advanced imaging teaches us about radiographs.

Join our FREE webinar with Dr Lucy Meehan and guest speaker Dr Jonathan Dixon on Wednesday 17th February 2021.
This webinar is intended for those interested in diagnostic imaging of the equine neck, and recent advances in cross-sectional imaging technology. The webinar is suitable for anyone interested in equine radiology & advanced imaging; including imaging residents, equine general practitioners and referral level clinicians.
Key learning points:
- Review of radiological techniques and best practice for image acquisition
- Review of principles of radiographic image interpretation and common pathology
- What does CT offer above radiography in assessing conditions of the equine neck?
- How has the use of CT altered our impression of radiographic interpretation?
To register via Zoom, please click here!