History:

This is an 11 year old female neutered Chihuahua who presented with an acute onset cough. No coughing prior to this episode was noted. She woke up at 11pm, started coughing and had worsened over the past 3-4 hours. Hacking/gagging cough, occasionally honking component. No fever. Tachycardic on exam, but no tachypnoea or respiratory effort. No medications given prior to radiographs
Scroll down for radiographs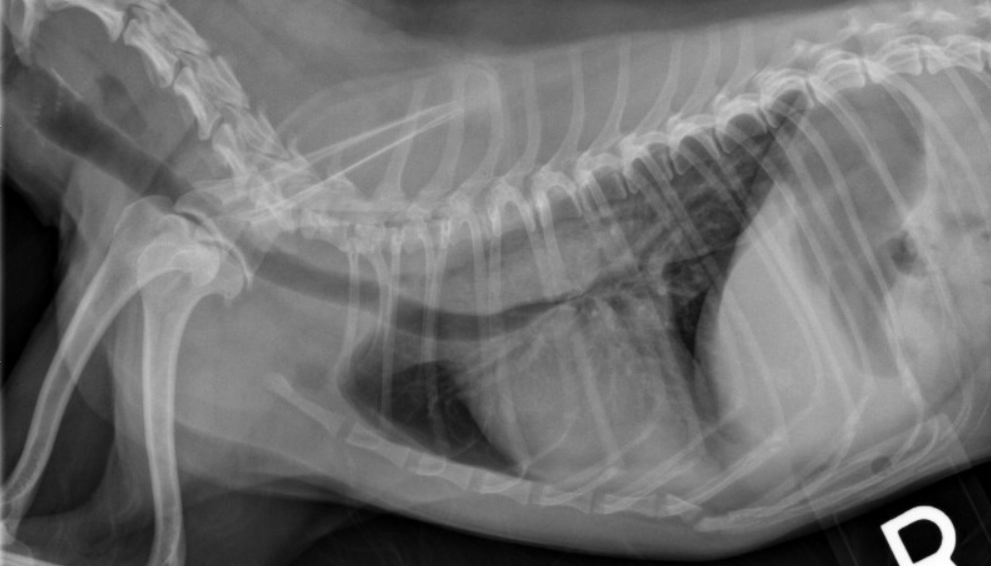 Right lateral thorax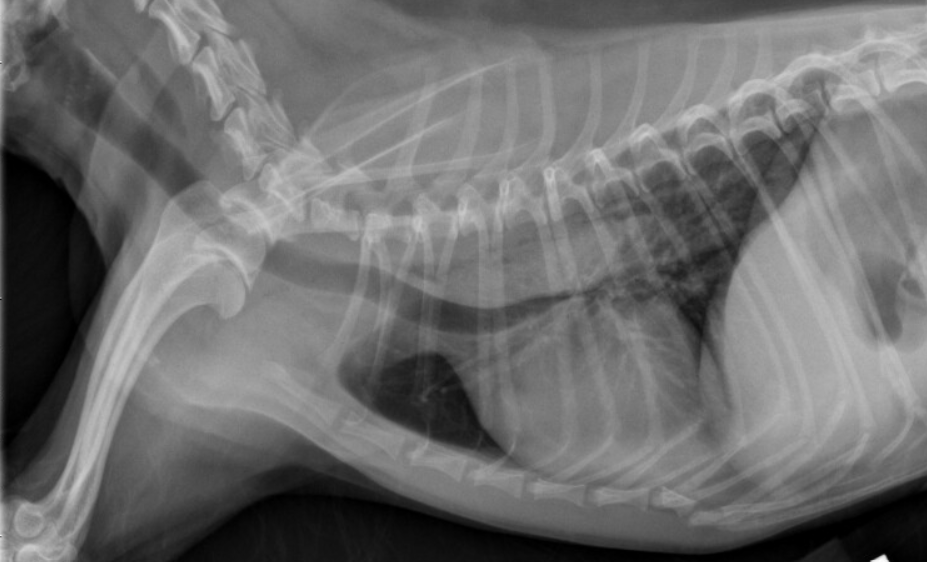 Left lateral thorax
VD thorax
Diagnostic Interpretation:
The caudal thoracic oesophagus is moderately dilated (teal arrows) and contains a large oblong soft tissue opacity (orange arrows) that contains formed margins. This soft tissue oesophageal luminal focus is causing marked compression of the carina and mainstem bronchi (pink arrow). The cardiovascular structures and cranial mediastinum are normal. On a VD, a focal mild alveolar pattern is present within the right cranial lung lobe (red arrows) however, this is not seen on the other VD or the left lateral. The thoracic spine, ribs and visible abdomen are normal.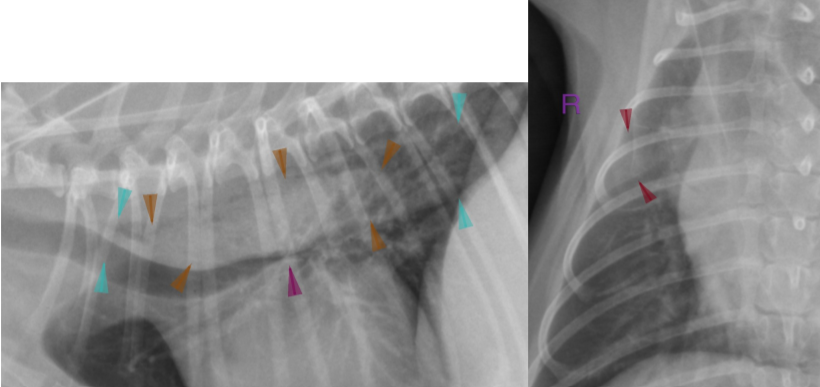 Conclusions:
1. Thoracic oesophageal foreign body that is causing marked compression of the carina and mainstem bronchi.
2. Focal right cranial lung lobe pulmonary atelectasis.
Additional comments:
The oesophageal foreign body is the cause of the clinical signs. Oesophagoscopy is recommended at this time.