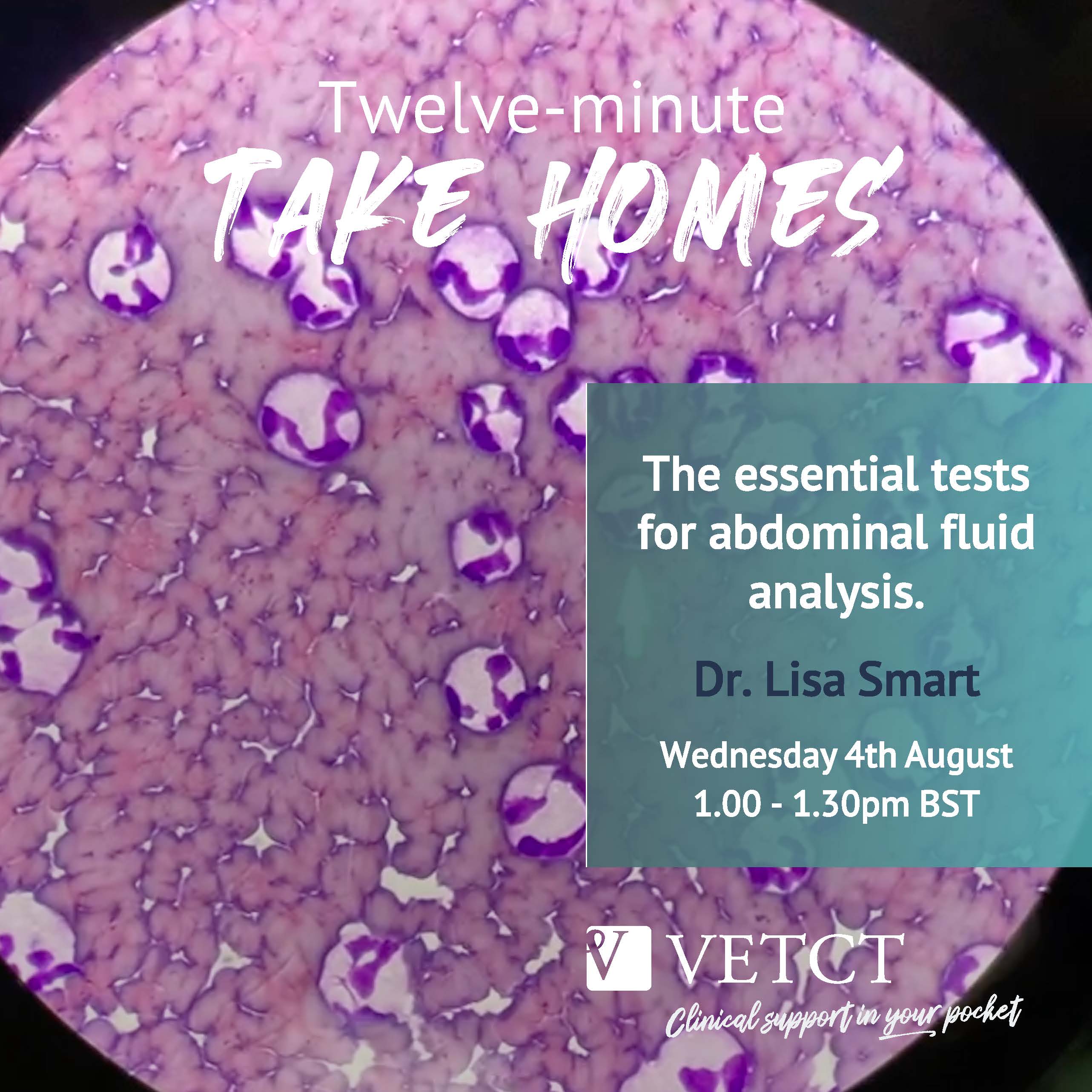 Is a rabbit with runny eyes suffering from ocular disease, upper respiratory infection, dental disease, or all three? 🐰
So you have managed to get some fluid from the peritoneal space - now what? In this 12-minute webinar, Dr. Lisa Smart will review what tests you should perform 'in-house' immediately, what you should send off to a commercial laboratory and how to interpret your results. There will be a particular focus on parameters that should ring alarm bells and require immediate action.
The webinar will end with a live Q&A with the speaker!
📅 Wednesday 4th August, 1.00 - 1.30pm BST
FREE to attend, register here!