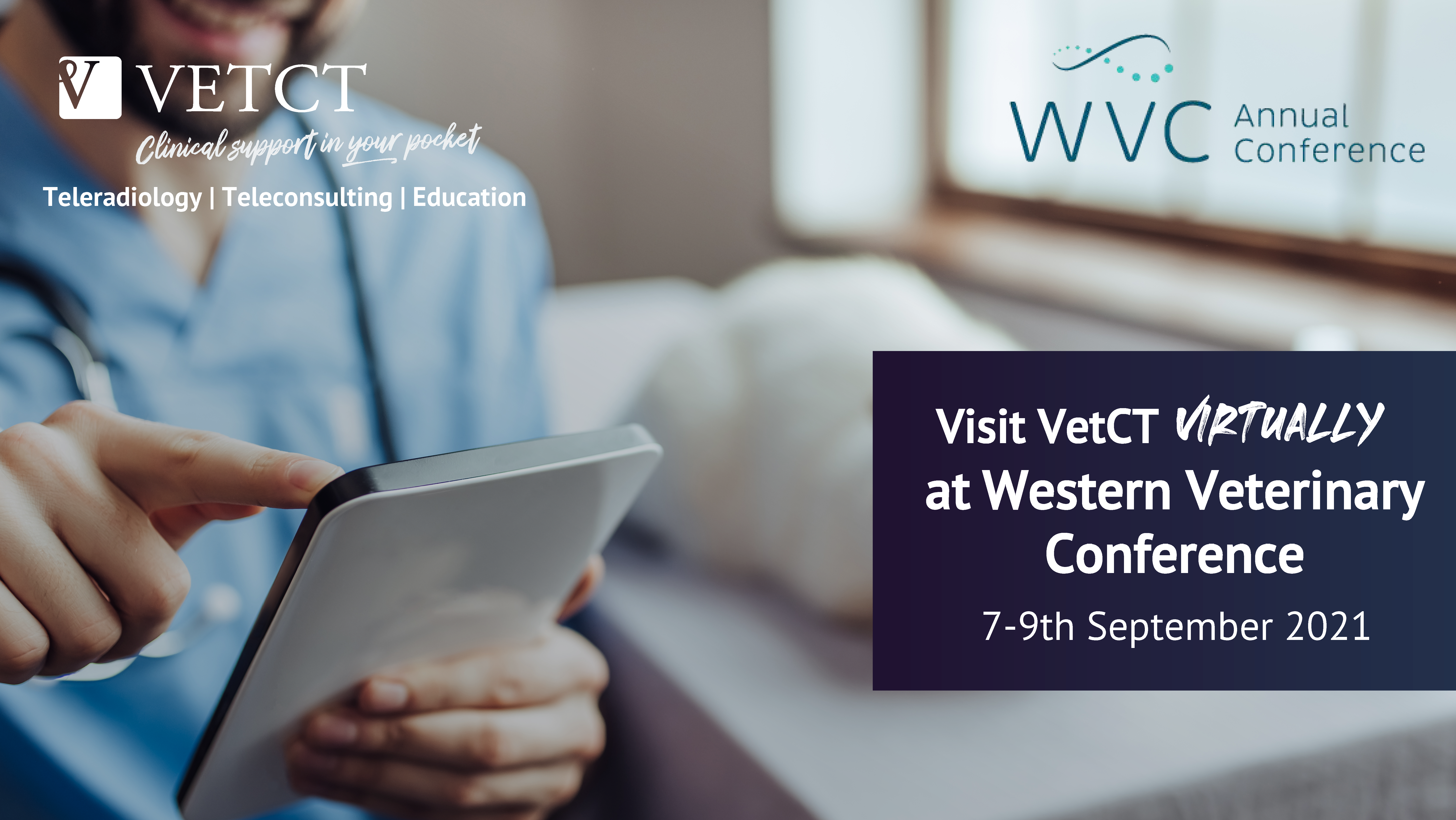 📅 Western Veterinary Conference
7-9th September 2021
Our team will be on hand for you to book 1:1 chats, where we can tell you all about our brand NEW teleconsulting service via the VetCT App. Visit the booth to WIN a free one month trial to the app!
Since 2009, VetCT has established a reputation as an outstanding provider of global vet-to-specialist multidisciplinary teleconsulting and teleradiology services. We provide educational support across the veterinary ecosystem, from student and resident programmes, to practicing vets.
Find us on the official event platform by searching for VetCT, or scroll through and find us via the 'Event Partners' tab. There is still time to register your attendance via this link.
Due to international travel restrictions, we are unable to cross the pond and attend in person, but we hope to make it next year! We can't wait to see you all then! 😊