History
A superficial corneal ulcer was diagnosed in this lovely Cocker Spaniel 10 days ago. The vet had started topical treatment but unfortunately that had not resulted in any improvement and the conjunctiva had begun to swell. The vet decided to reach out for advice and help from the VetCT Telemedicine Hospital and got in touch directly with one of our Board Certified Ophthalmologists. These images were sent via our online platform for expert assessment.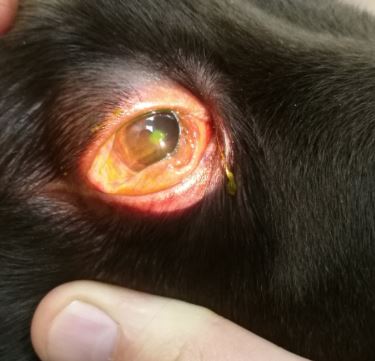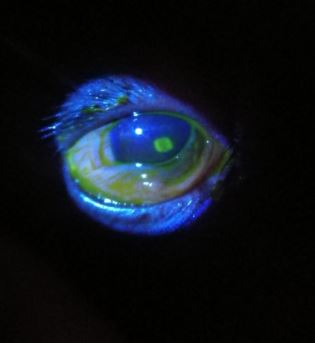 Outcome

Our Board Certified Ophthalmologist immediately helped in ruling out keratoconjunctivitis sicca, distichia, trichiasis, ectopic cilia and foreign bodies. In addition, evaluation of the epithelium margins of the ulcers was suggested. Since they appeared lifted, it was suggested to perform a corneal debridement under topical anaesthesia using cotton buds. Staining at the end of the debridement revealed the true extent of the ulcer and created a solid starting point for more successful ongoing topical treatment.
This treatment is currently underway and we are all hoping for a long ulcer-free life to follow. Our team of Boarded Specialists will be at hand for our colleague in case further input is desired.
#vetforvets
We want to help frontline vets at this difficult time, so we are opening the doors of our 24hr online telemedicine hospital. Live now and throughout June you can access free instant advice from the world's best veterinary specialists. Discover more here!