A call was made to our #vetsforvets FREE COVID-19 hotline. One of our Boarded Neurologists advised the following: Based on the history, signalment and clinical signs, it is possible that this puppy suffers from a neural tube malformation called meningomyelocele or meningocele. The changes seen in the hair coat and skin are usually associated with a defect on the dorsal midline (see black and red arrow on the attached pictures taken as a screenshot from the videos).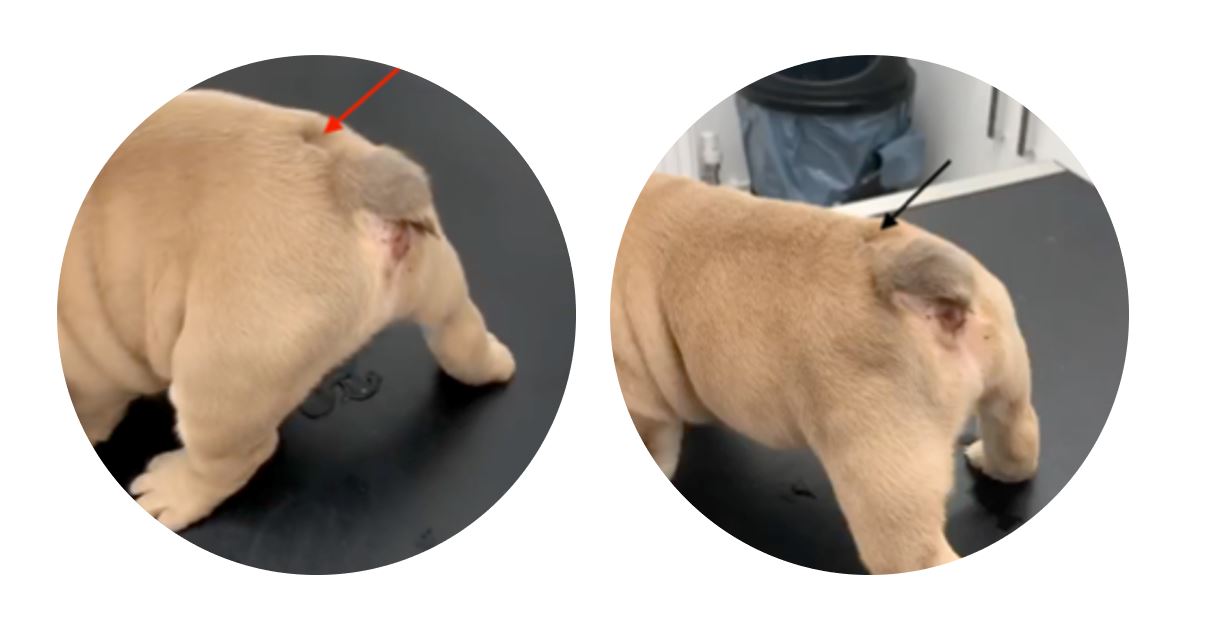 If there is the possibly to take a closer look at that area that would help, please DO NOT REMOVE HAIR from here or making any pulling from the hair or skin as this could cause further deterioration. In some occasions CSF might be draining here. Definitive diagnosis and characterisation is made with cross-sectional imaging, ideally MRI. If possible, we would recommend referral to a neurologist to further evaluate the case and discuss with the owner the possible surgical treatment (if possible at all, as that would depend on the neurological examination and imaging findings), however in some dogs the urinary and faecal continence are not regained. Other imaging modalities may also provide some diagnostic information for instance: apparent anomalous changes to the vertebrae on radiographs include bifid spinous processes or an absent spinous process(es), however if might be difficult to evaluate this particularly in the lumbosacral area of this breed.
Given the paucity of veterinary literature related to surgical intervention, clearly defined surgical procedures for affected animals are lacking. Despite this, it is still reasonable to consider pursuing analogous surgical procedures in affected animals as they are done in humans if the owners consider the risks, costs and benefits. On the other hand, It is important that breeders are aware that this might be hereditary malformation.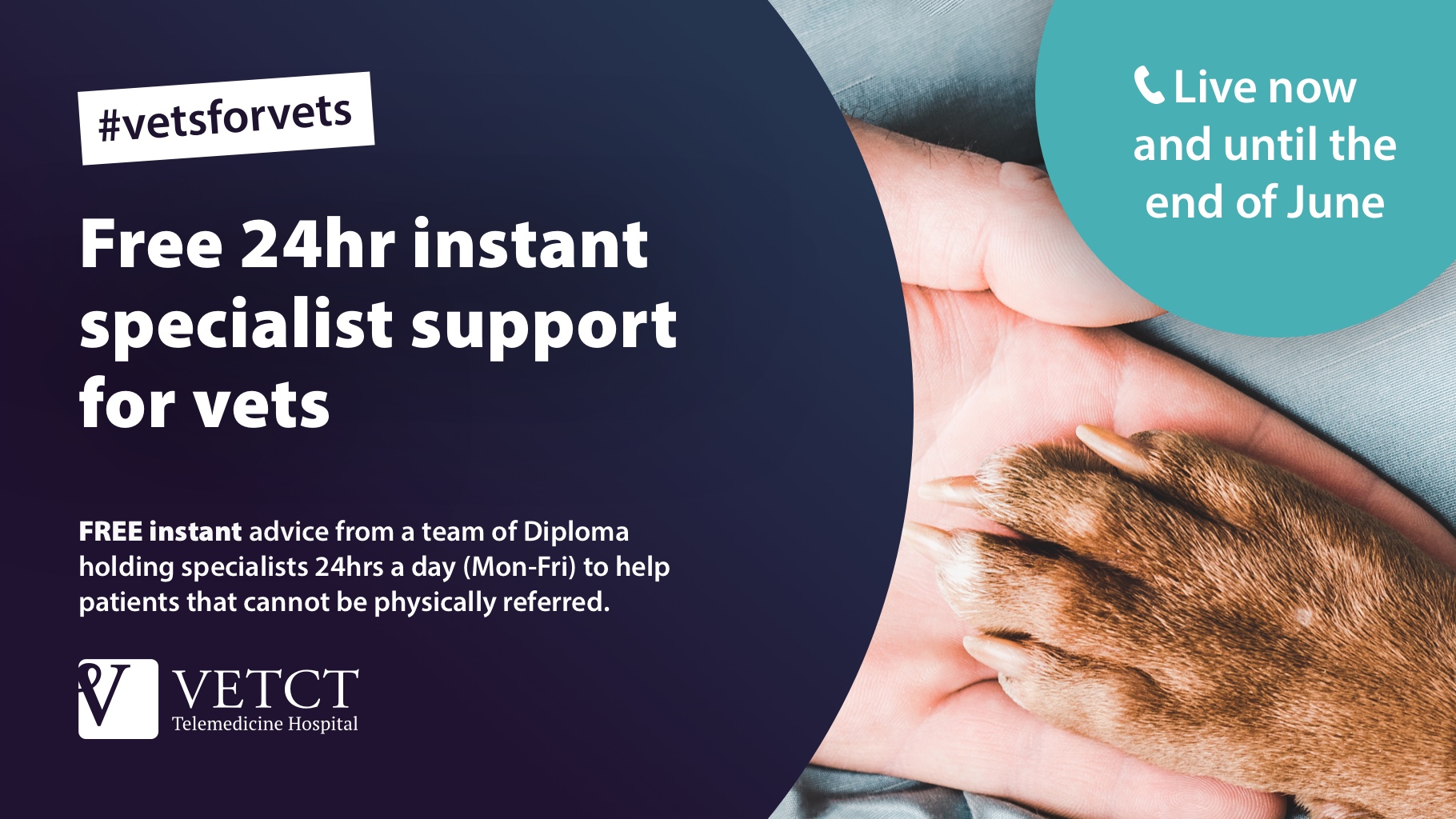 #vetforvets
We want to help frontline vets at this difficult time, so we are opening the doors of our 24hr online telemedicine hospital. Live now and throughout June you can access free instant advice from the world's best veterinary specialists. Discover more here!