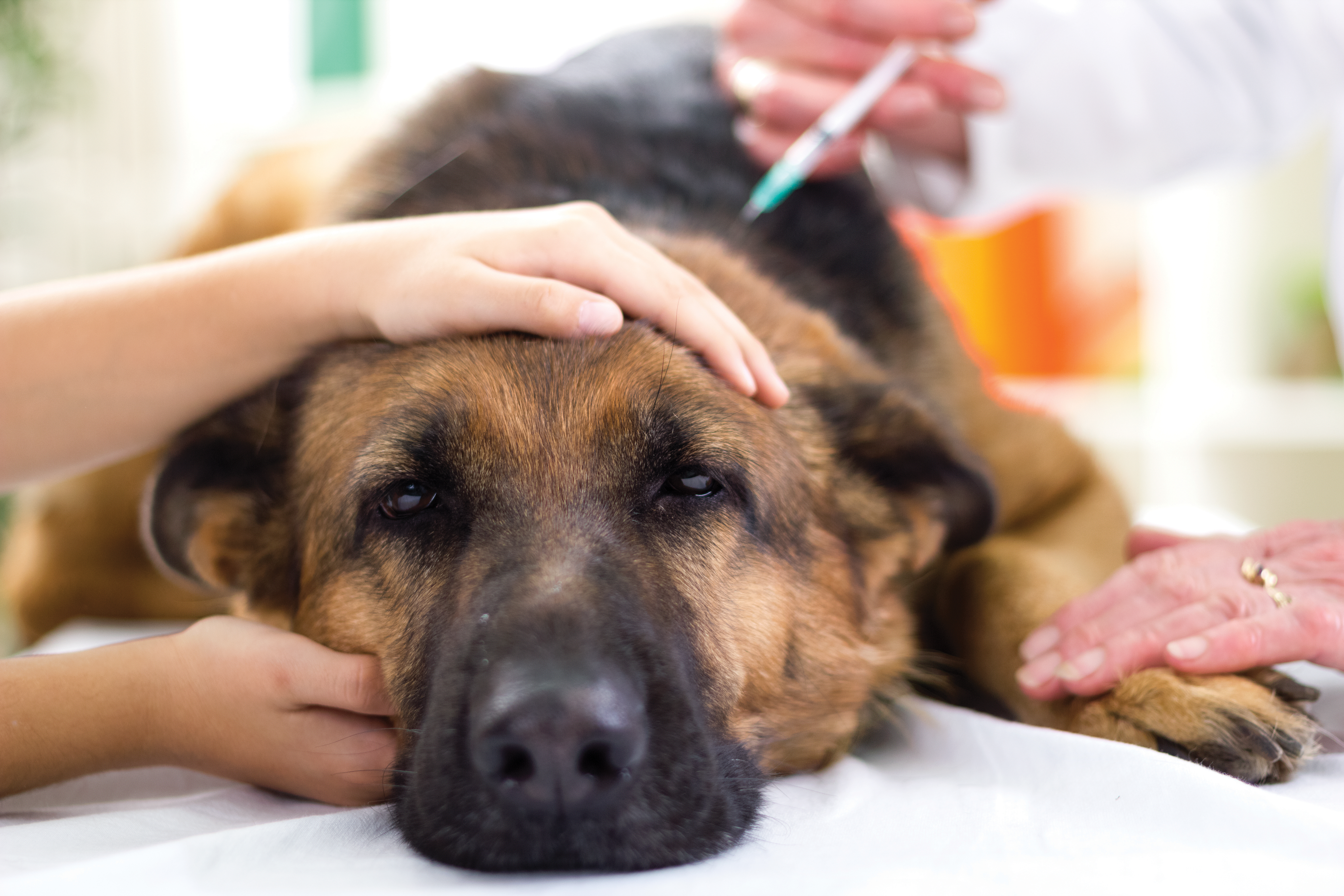 History
A 4yo FE German Shepherd presented with vomiting and inappetence. She was pregnant and due to deliver her litter in over 1 week. The vet admitted her and took bloods for routine haematology and biochemistry and provided intravenous fluids. After 24 hours of conservative management, there was no improvement and the vet called VetCT to determine how to proceed further, as well as to know which drugs were safe to use in this pregnant dog.
Further investigations
The VetCT internal medicine specialists reviewed the lab results and recommended further investigations, including abdominal radiography. The radiographs were reviewed by one of the VetCT radiology team.
Outcome
These radiographs raised the concern for a foreign body obstruction and after consulting with the VetCT anesthesia team, a safe anesthetic protocol was provided to perform an enterotomy in this dog. The surgery was carried out successfully and the dog recovered very well from the operation. A few days later 3 wonderful and healthy puppies were delivered into this world!
COVID 19 - #vetforvets
We want to help frontline vets at this difficult time, so we are opening the doors of our 24hr online telemedicine hospital. Throughout April you can access free instant advice from the world's best veterinary specialists. Discover more here!