Clinical history:

A six month old Cavalier King Charles Spaniel cross with an acute onset episode of syncope and choking with increased respiratory rate and effort. He had recently got into the rubbish and eaten several unidentified things. Radiographs were taken to investigate.
Scroll down for radiographs: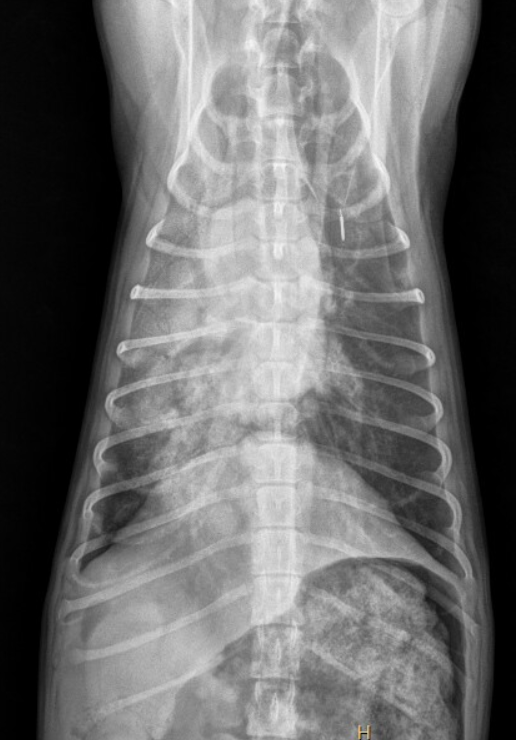 VD Thorax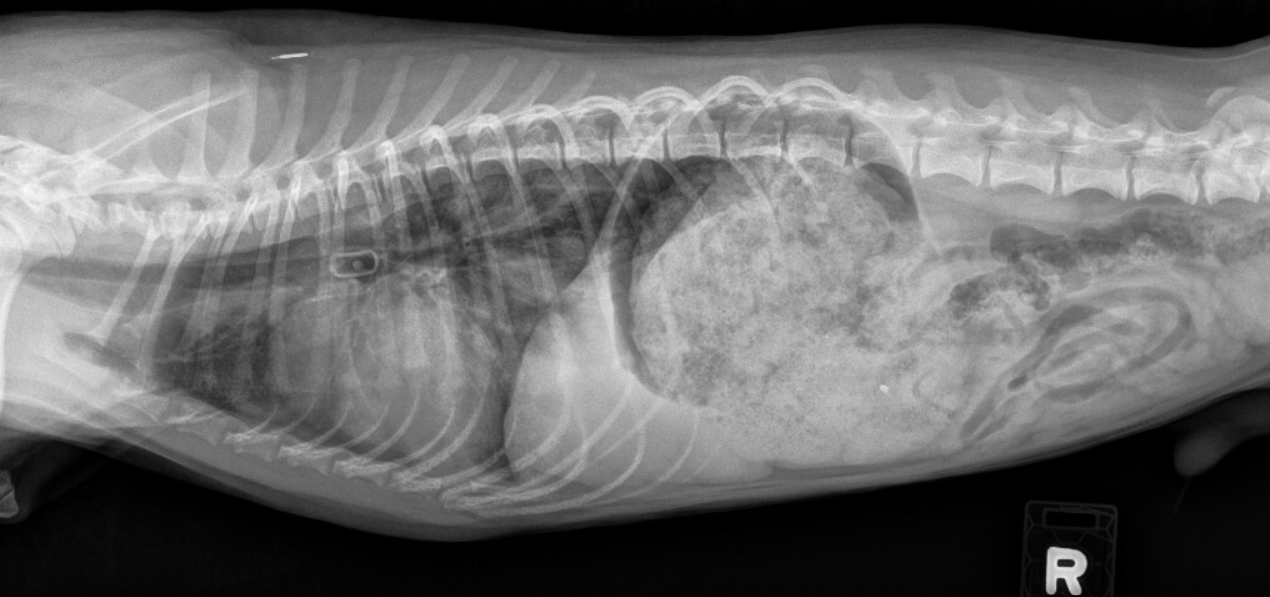 Right lateral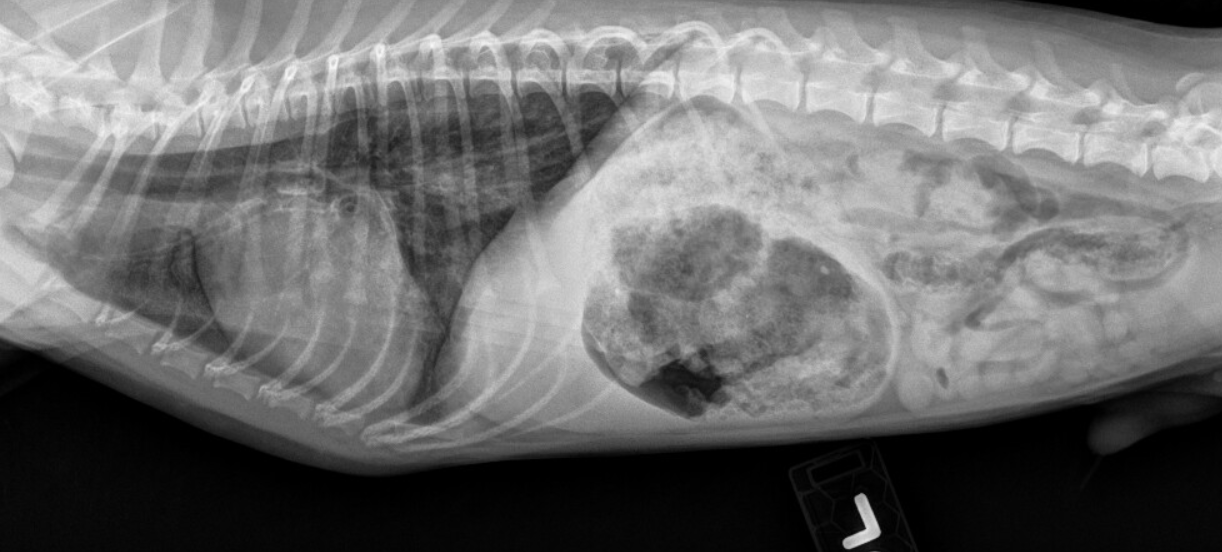 Left lateral

Radiographic Interpretation:
On the laterals, an approximately 1.25 cm long x 0.65 cm wide well defined oblong mineral opaque focus (with an internal rounded focus) is present superimposed with the carina (purple arrows). The thoracic oesophagus is diffusely markedly dilated with air (green arrows). A right sided mediastinal shift is present, and the right lungs contain a marked alveolar pattern diffusely (orange arrows). The lungs are hypoinflated and a mild diffuse unstructured interstitial pattern is present. The cardiovascular structures are otherwise normal. The thoracic musculoskeletal structures are normal.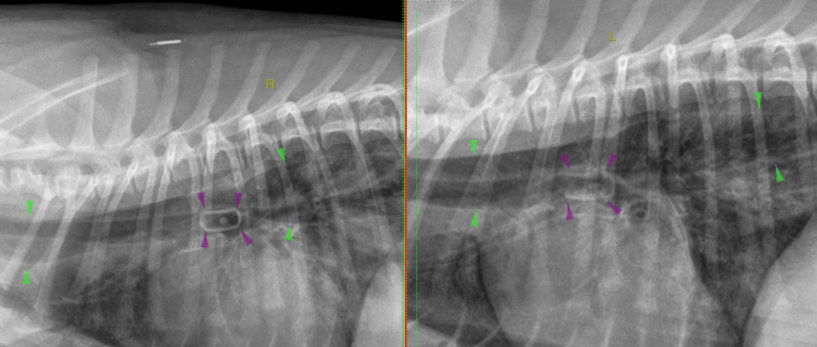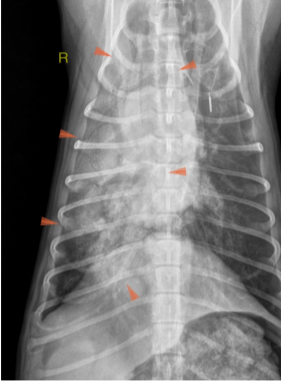 Abdomen:
The stomach is markedly distended with heterogeneous soft tissue material (purple arrows). The small intestine, colon and peritoneal detail are normal. The liver, spleen, kidneys, urinary bladder and region of the prostate gland are normal. The abdominal musculoskeletal structures are normal.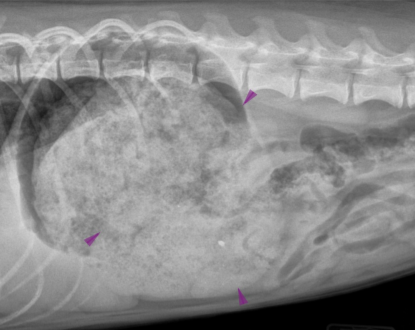 Conclusions:

Thorax

1. Highly suspected tracheal (carinal) foreign body. An oesophageal origin for this foreign body is thought unlikely.

2. Marked right lung atelectasis, secondary to right mainstem bronchus occlusion from the carinal foreign body.
3. Marked oesophageal dilation, aerophagia.
Abdomen

1. Marked gastric luminal soft tissue material, likely food, however foreign material is possible.

2. Otherwise, unremarkable abdomen.
Additional comments:

This foreign body is most likely in the trachea (carina). This would explain the clinical picture and the right lung changes from atelectasis. A component of the right lung changes could be from aspiration pneumonia. Once the carinal foreign body is removed, three view inflated thoracic radiographs can help differentiate this.

Update:

Surgeons were successfully able to remove the foreign material from the trachea. It appeared to be a soft plastic cap which was at the level of the carina. There was evidence of pulmonary oedema present in the airways.