Clinical history:
1-year-old male entire Labrador Retriever
Lameness in the left hind limb with muscle wastage. Radiographs were performed and he has been started on meloxicam.
(scroll down for radiographs)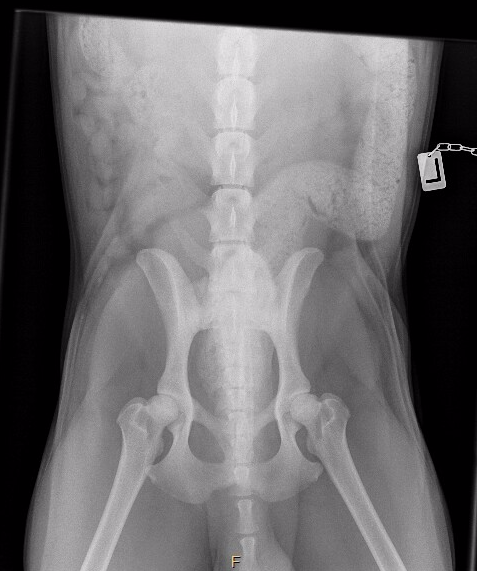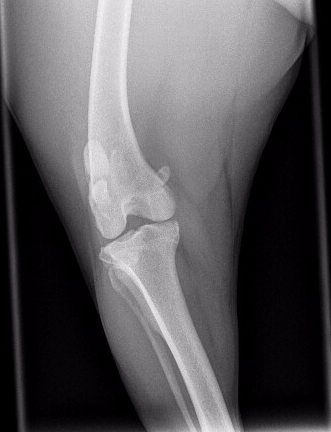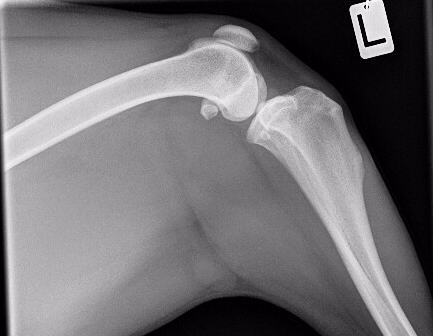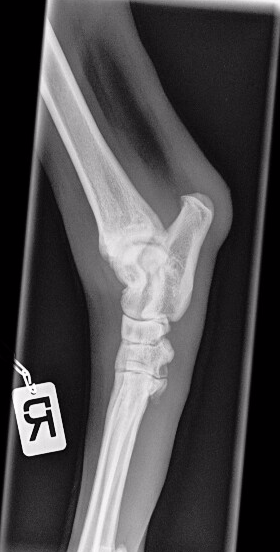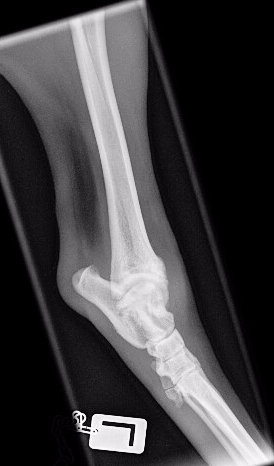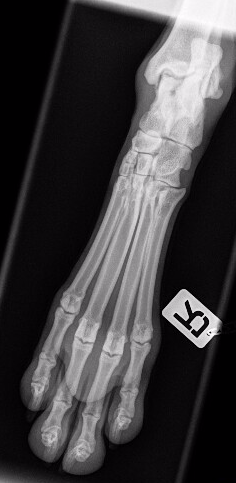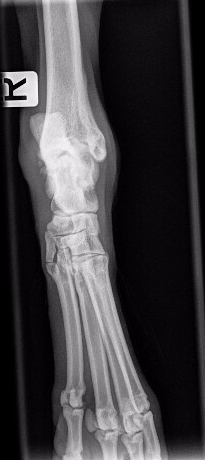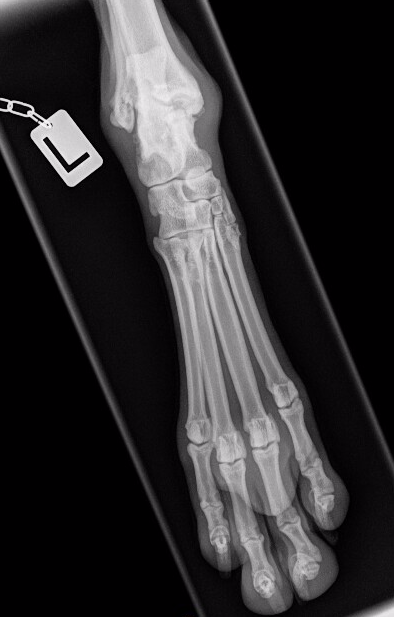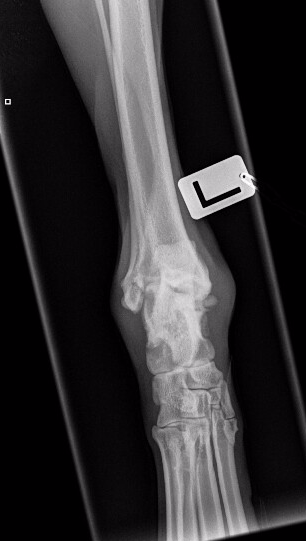 Radiographic Interpretation:
HIPS:
The general osseous radiopacity is normal. The femurs are slightly abducted; therefore the assessment of the coxofemoral joint congruity is limited. From these images the the joint space of the left coxofemoral joint is mildly wider than the right. There are no signs of new bone remodelling. The sacroiliac joint is normal.
LEFT STIFLE:
No abnormalities are detected. There is no evidence of new bone formation and the intra-articular fat pad shows normal position and opacity.
RIGHT TARSUS:
There is mild to moderate soft tissue swelling circumferentially around the tarsal joint. On the medial aspect of the medial trochlear ridge there is a discontinuity of the subchondral bone and a small crescent-shaped mineralized structure is present adjacent to the articular surface. Mild osteophyte formation is seen at the talocrural joint.
LEFT TARSUS:
The medial aspect of the talocrural joint is very widened. The subchondral bone of the medial trochlear ridge is ill-defined. There is moderate soft tissue swelling circumferentially around the tarsal joint, together with osteophyte formation at the talocrural joint.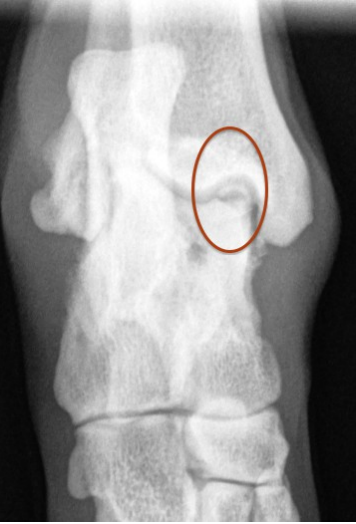 Fig. 1. Crescent shaped mineralised structure adjacent to subchondral defect on the medial trocheal ridge (right tarsus)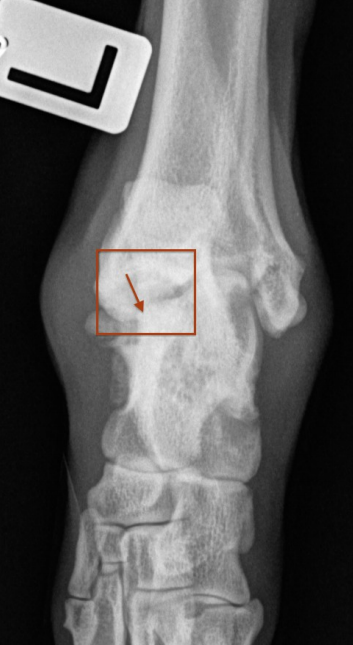 Fig. 2. Widened medial talocrural joint space (left tarsus)
Conclusions:
1. Bilateral medial osteochondrsis of the medial ridge of talus. In the right side this is consistent with osteochondritis dissecans
2. Secondary talocrural joint effusion and degenerative joint disease.