Clinical History:

11 year old Male Entire Greyhound

This dog has a chronic history of intermittent lameness of his right hind leg. Toe touching and minimal weight bearing in consult. No effusion felt and no reaction to palpation, although the owner reports that he does yelp when they touch his leg. The owner agreed to a work up with further radiographs.

(Scroll down for radiographs)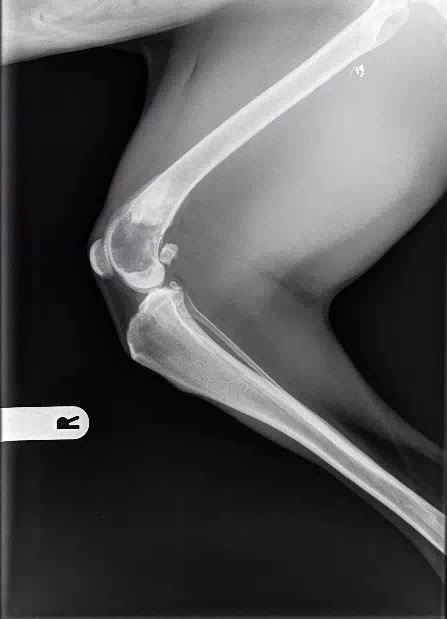 Right hind leg (lateral)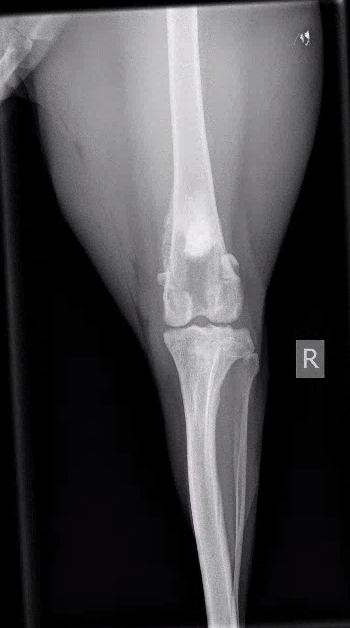 Right hind leg (craniocaudal)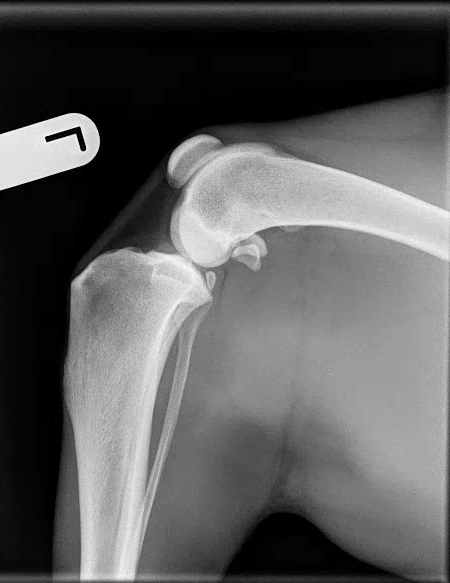 Left hind leg (lateral)
Radiographic Interpretation:

Inspection of the right stifle shows an ill-defined proliferative lesion of the distal diaphyseal-metaphsyeal junction (black asterisks). This lesion is associated with periosteal palisading to spiculated new bone along the medial aspect of the distal femur (arrowheads), with associated cortical thinning. There is an associated medullary and metaphyseal lytic component showing moth eaten to regional lysis with similar endosteal lytic thinning (white asterisks). The resulting change to the metaphyseal region is loss of a normal trabecular bone pattern and increased overall lucency of the metaphysis. The right stifle joint and articular margins appear normal.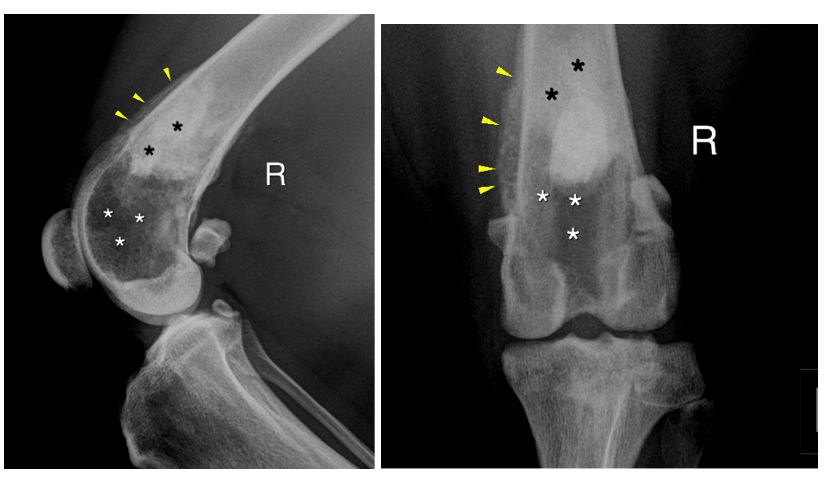 The left stifle is normal.


Conclusions:

Mixed proliferative periosteal and lytic endosteal/metaphyseal bone lesion. DDx: Primary bone neoplasia (e.g. osteosarcoma), unlikely osteomyelitis. Remodelling from a benign injury is considered highly unlikely.


Additional comments:

The imaging features of mixed proliferation and lysis give this bone lesion an aggressive label and most likely neoplasia. If surgery is considered (such as amputation), I would strongly advise metastatic screening of the thorax +/- abdomen using radiography and ultrasound respectively.


Update:

The dog was discharged with NSAIDs and opioids, but unfortunately became more painful on that leg and became fully non-weight bearing. He was euthanised a few weeks after the radiographs were taken as the owners declined any further work up or treatment.