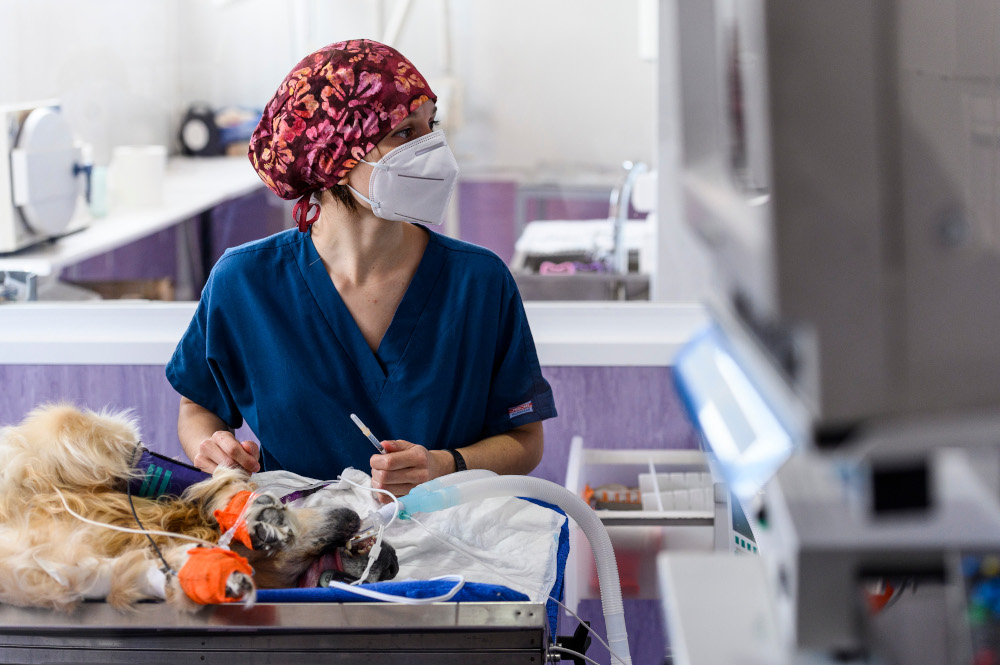 What is teleconsulting?
Teleconsultations are remote consultations that take place between a vet and a veterinary specialist using technology to deliver care without the normal constraints of time and distance.
Our teleconsulting service provides instant access to advice and support on clinical cases, giving you reassurance, guidance and confidence to build clinical knowledge and skills real-time in the clinic. We work with you towards the best for the patients in your care.

At VetCT, we take enormous pride in being able to provide our clients and patients with high quality round-the-clock teleconsulting and teleradiology services, every day of the year. 
Through the innovative VetCT App, we offer flexible ways to interact with our team of Diploma-holders in the full range of veterinary specialities via text chat, phone, written report and video teleconsultations. Clinical support at your fingertips from the convenience of your mobile device, whenever and wherever you need it.
At VetCT, we offer text chat, phone, and video teleconsultations 24/7 through VetCT App.
Our specialists
Our specialists have been hand-picked for their pragmatic, caring approach and experience. All of our frontline teleconsulting specialists are also trained in mental health awareness.

What is teleradiology?
Teleradiology is a specific type of teleconsulting and involves the remote interpretation of medical images such as radiographs, CT and MRI examinations.
At VetCT, we provide detailed written radiology reports with labelled images and educational content within fast turnaround times. To find out more about our teleradiology services, click HERE.