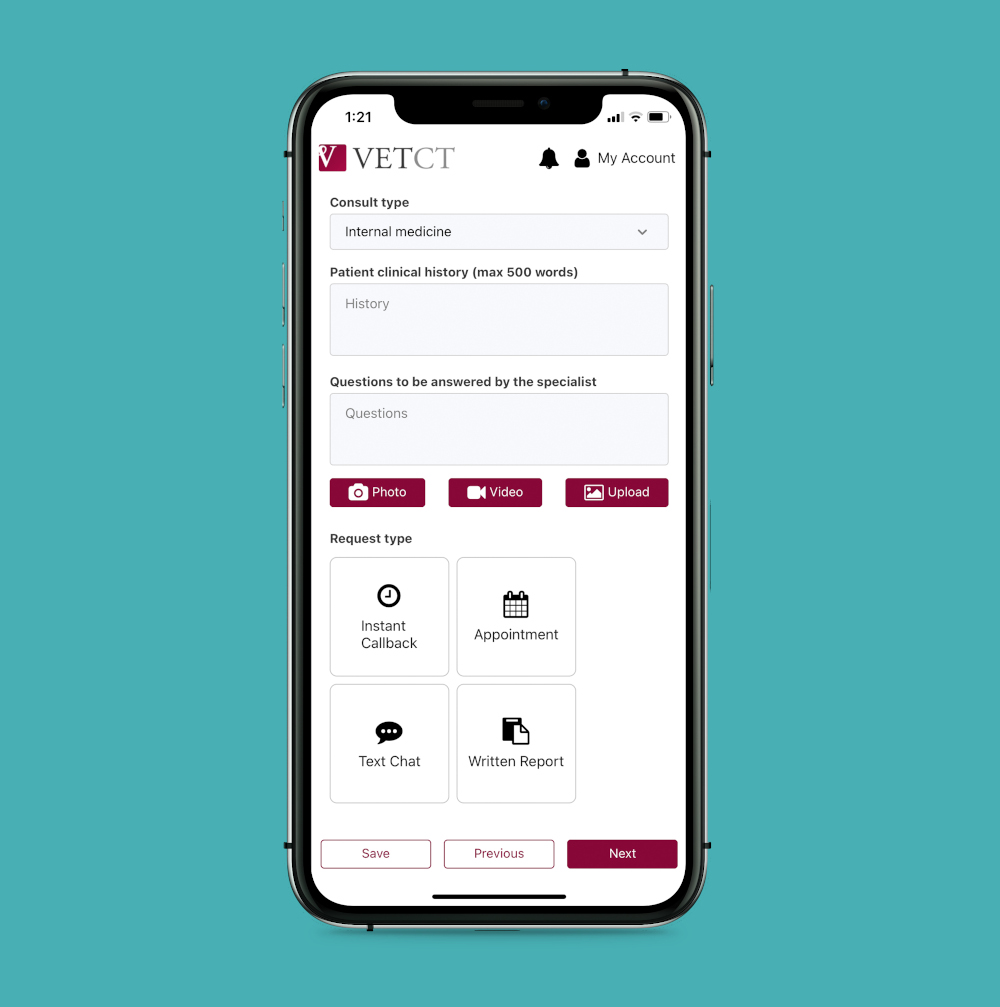 Be your best and feel your best every day, with the VetCT App!
With instant access to all your teleradiology reports and vet-to-specialist teleconsultations, you and your team can gain access to, and offer to your clients, professional expertise, knowledge and education on the go:
Supportive specialist teleconsultations in all disciplines
Create a case in the VetCT App, add patient photos and videos
Receive an instant call-back or text chat 24/7*
Book an appointment with a specialist at a time that works for you
Access your written radiology and other speciality reports, fast
Video consultations and supervision of live procedures
Bespoke training and clinical audits
In the UK, consultations are automatically logged as real-time CPD
Coming soon: send results to pet owners directly from the app
 
All delivered in an easy-to-use app that gives you expertise at your fingertips, 24/7.
*Services vary with the time of day/night and type of speciality. Check the app for details.

How do I get the VetCT App?
You can easily download the VetCT App here:
Simply register, and our team will contact you to get started. Or contact us and we can help you to set up an account: sales@vet-ct.com 
Once your account is ready, you're ready to start creating cases and you can invite other members of your team to view cases in a shared clinic account.