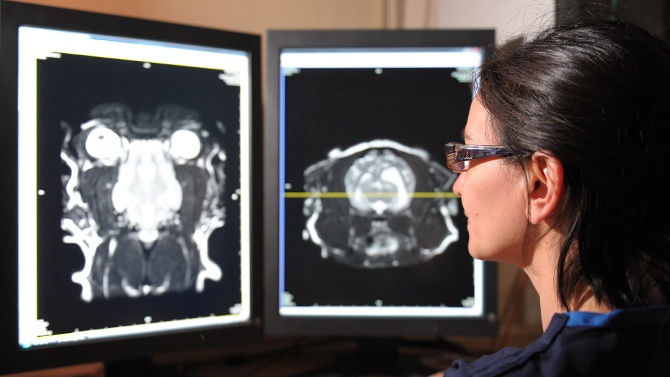 MRI is an extremely advanced imaging modality and there are unique requirements for meaningful image interpretation. Our radiologists have the skillset and experience to produce expert MRI reports. This is supplemented by input from our team of specialist neurologists to give the best possible results.
Highest standard reports
MRI reporting is different from other forms of image reporting. It requires specialist knowledge of anatomy, physics, artefacts and an ability to correlate imaging findings with the neurological examination. A careful approach is required to achieve a meaningful result. Our reports are often the result of collaboration within our group between different radiologists and neurologists to harvest the benefits of a strong team. We regularly discuss recent MRI publications amongst our group and use an internal system of regular MRI lectures to keep up to date with new developments.
Our MRI specialists
Our team of dedicated radiologists are all Diplomates of the European or American Diagnostic Imaging Colleges (DipECVDI or DACVR), and pride themselves on the level of time and effort taken to carefully review and report on these complex MRI studies. We also take the time to help you optimise your image quality and to select the correct protocols and series for your patients.
Further specialist input is available in the form of Neurology reports via our telemedicine service.
We are able to receive digital images by several different methods and will tailor MRI digital image transfer to suit the needs of your practice. MRI scanners generate images in a format known as DICOM and we can only report on this type of image. Printed films, JPEG images and other similar formats cannot be accepted by VetCT as their quality is insufficient for reporting.
For information on pricing, turnaround times please get in touch.
---
Related services
MRI and CT advice
Our unique and independent advice services enable anyone with an interest in CT or MRI to get started and build a successful operation.
Learn more
---
Related events
This three day MRI course has been recently introduced due to popular demand. This comprehensive course will include radiologists, neurologists and neurosurgeons as speakers.