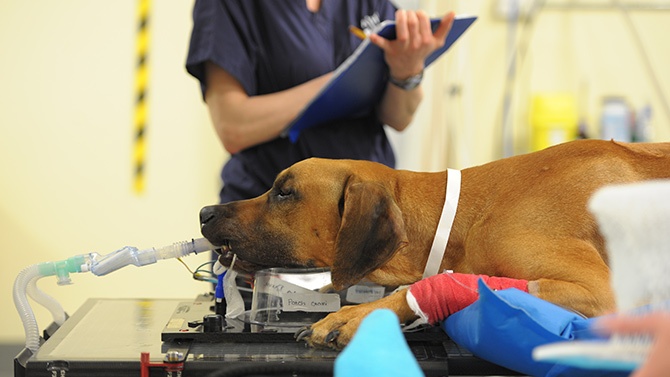 Ultrasound, CT and MRI scanners constitute a considerable investment for a veterinary practice. Improper setup can result in poor image quality and non-diagnostic scans. Harness the experience and skills of our team to optimise your scanner and excel with every study that you produce.
Optimise your scanning technique
MRI and CT scanners are incredibly advanced machines with the ability to produce outstanding image quality when properly optimised for veterinary patients. Often machines are installed with human protocols and the training that you receive might not be veterinary specific. We can visit your practice to work with your team and improve your positioning and protocols, teach you specialist techniques and build your confidence.
We also provide hands-on ultrasound training on your own equipment to improve sonongraphic technique.
Promote your services
A CPD evening with one of our specialist radiologists can be a tremendous means to promote your scanning service to local practices. This is particularly important when you are offering an Outpatient scanning service. The success of scanning referrals will be dependant on educating vets as to the types of cases that would benefit from CT or MRI. Our lectures provide plenty of case examples, impressive images and take home messages for referring vets.
Train your staff and increase your caseload
Your entire team will benefit from a clear understanding of the principles and uses of your advanced imaging equipment. Improved knowledge enables good decision making and appropriate choice of imaging workup. Our advice sheets, webinars and in-house training can make a big difference in growing your caseload.
Contact us for more information about in-house CT, MRI, ultrasound or radiographic training.
---