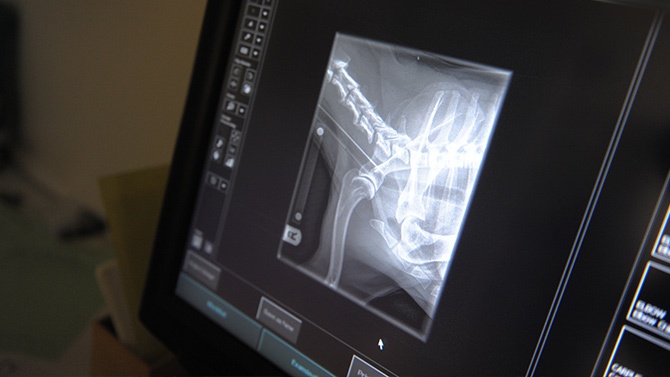 Choosing and configuring complex digital X-Ray and PACS can be a daunting task. Our experts are on hand to provide independent advice to help you make the right decisions on image acquisition and management for your practice.
Moving to digital X-ray

The move to digital X-ray is a big decision for a veterinary practice. We can help you decide whether this is the right moment for you to make the change and to weigh up the advantages and disadvantages for your practice. There is a wealth of digital X-ray systems available in the marketplace and a huge array of options for image storage. We provide independent advice to help you navigate these choices.
Do you need a PACS system?
A PACS (Picture Archiving and Communication System) is often offered at the time of purchasing a digital X-ray system. Contact us to discuss your imaging setup and whether your practice would benefit from using a PACS.
Digital image storage requirements
The responsibility for storage of images usually lies with the person /practice which initially acquired the images. Each country has different legal requirements for the length of time that images need to be stored for veterinary patients. We can help you understand your responsibilities and provide advice to help you meet your obligations.
Contact us to arrange a free telephone consultation.
---