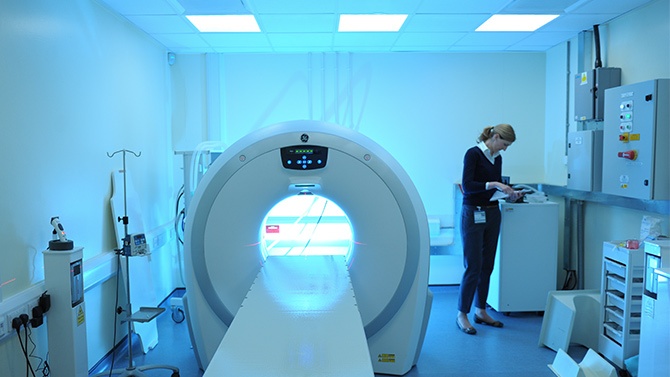 Proper CT reporting requires a specialist approach. Modern CT scanners can produce thousands of images and it is possible to reconstruct and view these images in many different ways. A thorough and careful approach is required to ensure that no detail is missed.
Highest standard reports
We are completely committed to only producing and delivering reports of the highest standard to our clients. Our team of dedicated specialists are all Diplomates of the European or American Diagnostic Imaging Colleges (DipECVDI or DACVR) and are skilled in interpreting all types of CT cases from many different scanners.
Evaluation of complex CT studies such as dual-phase angiograms, CT urinary tract studies and CT arthrograms are an everyday procedure for us.
Each report contains labelled images to enhance understanding of the pathology present and facilitate client communication. Our reports include detailed analysis to guide surgical intervention and we are always available to talk through particularly challenging cases.
Follow on care
Our services do not end with a CT report. We provide a 3D printing service to enable you to visualise the pathology seen on the CT examination. We also offer extensive telemedicine services to help treatment planning and decision making.
We are able to receive digital images (DICOM) by several different methods and will tailor digital image transfer to suit the needs of your practice.
For information on pricing, turnaround times please get in touch.
---
Related services
MRI and CT advice
Our unique and independent advice services enable anyone with an interest in CT or MRI to get started and build a successful operation.
Learn more
---
Related events
An in-depth two day course covering head (orbit, nose, dental, TMJ, ear, brain), spine, neck and orthopaedic CT.