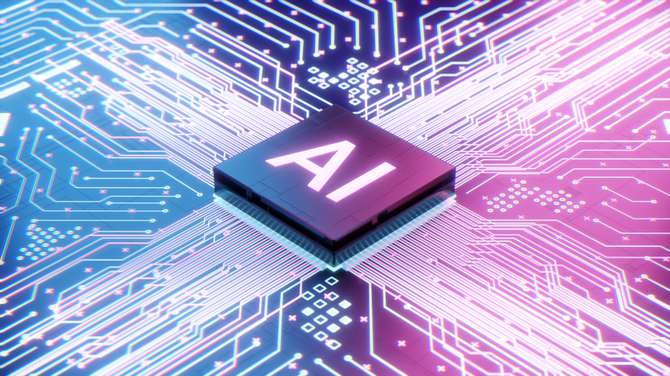 VetCT Position Statement: AI in veterinary radiology
Overview: 
VetCT believes that the advent of AI in veterinary radiology is one of the most fundamental innovations in veterinary radiology in recent years.
We strongly welcome the introduction of appropriately developed, tested and implemented AI tools into our profession, which provide solutions to improve resourcing and benefit animal welfare. 
It is important to note that, unlike human radiology, there is no official framework for the regulation, governance and quality control of AI tools in veterinary radiology. This means that there should be a very strong onus on companies and individuals to adhere to the highest standards of medical tool development when creating AI solutions.
In particular, we advocate for an evidence-based approach and transparency, coupled with ongoing quality assurance and quality improvements. 
Background:
There is a limited pool of veterinary radiologists and an ever increasing need for expert interpretation of radiographs and more advanced diagnostic imaging modalities. This presents a huge opportunity for the development of AI and related technologies to better address demand, save time and potentially improve clinical knowledge and outcomes.  
In human medicine, the development of machine learning and deep learning tools is governed by a robust regulatory framework.  This covers everything from the secure and sensitive use of patient data, all the way to the testing and quality control of AI tools before deployment into clinical practice. All elements of AI are tested and regulated to ensure accuracy, reliability and quality assurance. 
Currently, the veterinary industry lacks any sort of regulatory framework for the testing and quality assurance of AI tools.  This lack of governance means that the veterinary industry is exposed to the risk of AI tools being introduced without reliable validation of any claims regarding their benefits and accuracy.    
Similarly, research on the application of AI in veterinary medicine lags far behind the exponential growth in the human field. In 2021 alone, over 2000 peer-reviewed papers were published on AI in human diagnostic imaging, compared to just 10 veterinary papers in this field. Clearly, this is an area ripe for research and innovation.         
Our position at VetCT:
We welcome the potential for new technology to transform veterinary radiology, particularly given the high demand for diagnostic imaging interpretation and constrained resources in this specialty.  AI tools could bring enormous benefits in terms of managing growing caseloads, introducing efficiencies, using data to inform best practice and improving clinical outcomes for veterinary patients. 
It is, however, vitally important that these tools should not be released for use in practice until they have been fully validated with a clear roadmap for ongoing quality assurance.  If AI is released into veterinary practice without appropriate oversight or governance there is a significant risk of misleading results, misdiagnosis, and negative impacts on patient welfare. This will, in turn, undermine trust in AI and create a culture of hesitancy to adopt new technologies at a time when innovation is much needed to improve access to advanced care.
Each player in the veterinary industry carries a weight of responsibility to ensure that they always act in the best interests of our animal patients.  The delivery of safe, high quality patient care should always override commercial agendas. The advent of AI is no exception to this.
VetCT will strongly advocate for the following in relation to any AI tools in radiology:
Secure and safe handling of anonymised patient data
Transparent methodologies with results and data published in peer-reviewed forums
Clear evidence of significant and ongoing quality assurance and quality improvement
Responsible application and commercialisation of new technologies
Training and education for the end user around the appropriate implementation of such technologies, particularly around the limitations of these tools.
At VetCT we will hold ourselves accountable to each of these criteria.
VetCT current projects and future plans for development of AI tools:
Exploring workflow efficiencies for teleradiology
Improving image acquisition and post-acquisition processing
Collating and utilising anonymised clinical data to further veterinary understanding for a broad range of clinical conditions
Developing radiologist-approved AI tools for clinical applications to be detailed in peer-reviewed publications
Collaborating with a range of stakeholders within and beyond the veterinary sector to contribute to the development of AI tools and explore potential cross-over applications to human medicine and One Health.
Contributing to discussion around proactive regulation of AI applications by the veterinary profession to ensure the safeguarding of animal welfare.
Educating the profession in the appropriate and safe implementation of AI tools into veterinary practice.
 
We are excited at the potential of AI to improve both working life and clinical outcomes within veterinary practice and look forward to contributing to this important area of research and development in a responsible and meaningful way.