The vet responsible for this case contacted us to ask for help managing this very severe skin condition. The patient was suspected to have a bad yeast infection that had broken through the skin barrier. He was very itchy and in spite of treatment with antibiotics and shampoos, the patient had not improved. The dog was otherwise systemically well, bloods were unremarkable and cytology of the skin showed Malassezia. The vet had even performed biopsies, which showed lympho-plasmacytic inflammation and malassezia. In spite of a full workup, the patient was still not getting better. The vet was querying what could be done further for this patient.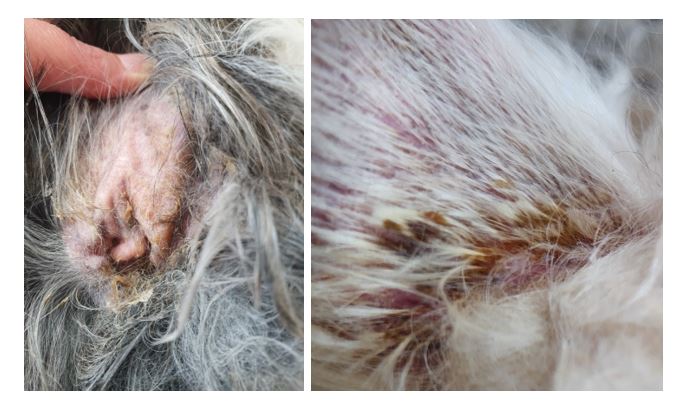 Our dermatologist was consulted and she agreed that this dog was suffering from severe Malassezia dermatitis and otitis. This is caused by either cutaneous disease (such as atopic dermatitis, food allergy, neoplasia, parasites, sebaceous adenitis or other) or it can be secondary to systemic disease (endocrinopathy, metabolic disease,etc.). Our dermatologist recommended a novel protein diet trial for 6-8 weeks. Evaluation and treatment for ectoparasites. For management of the yeast overgrowth, an all-over body clip to allow the treatment to penetrate the skin was recommended, 3 times weekly washes with malasseb, chlorhexidine mousse for the days in between and for the ears: a cleaner, a cerumenolytic and antiseptic. Systemic azoles would be likely needed for the Malassezia, but the liver function needed to be evaluated first. For the extreme pruritus, anti-inflammatory doses of prednisone could be given if systemic disease were excluded, this would also reduce the inflammation and attachment sites for Malassezia and other organisms.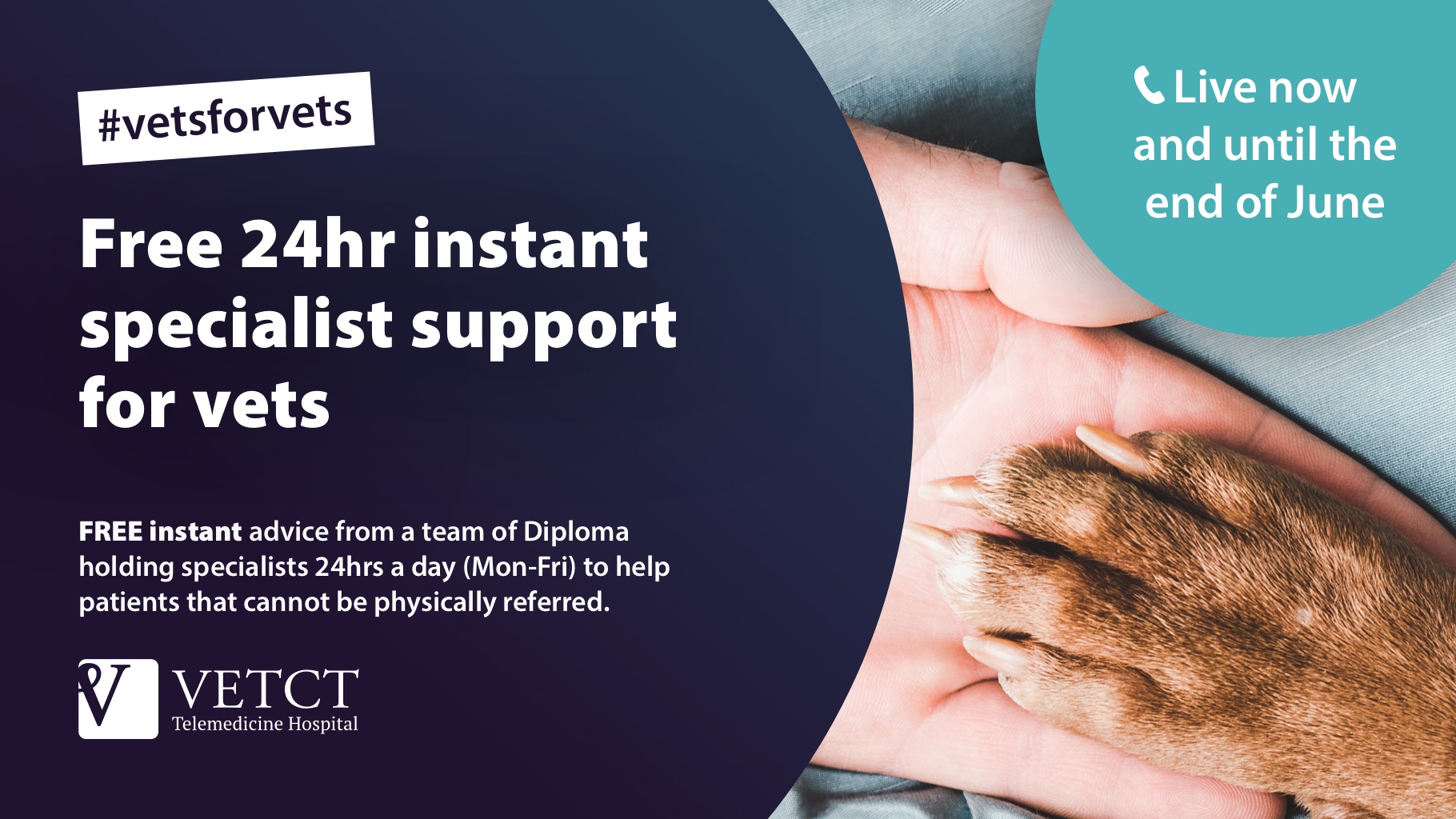 #vetforvets
We want to help frontline vets at this difficult time, so we are opening the doors of our 24hr online telemedicine hospital. Live now and throughout June you can access free instant advice from the world's best veterinary specialists. Discover more here!