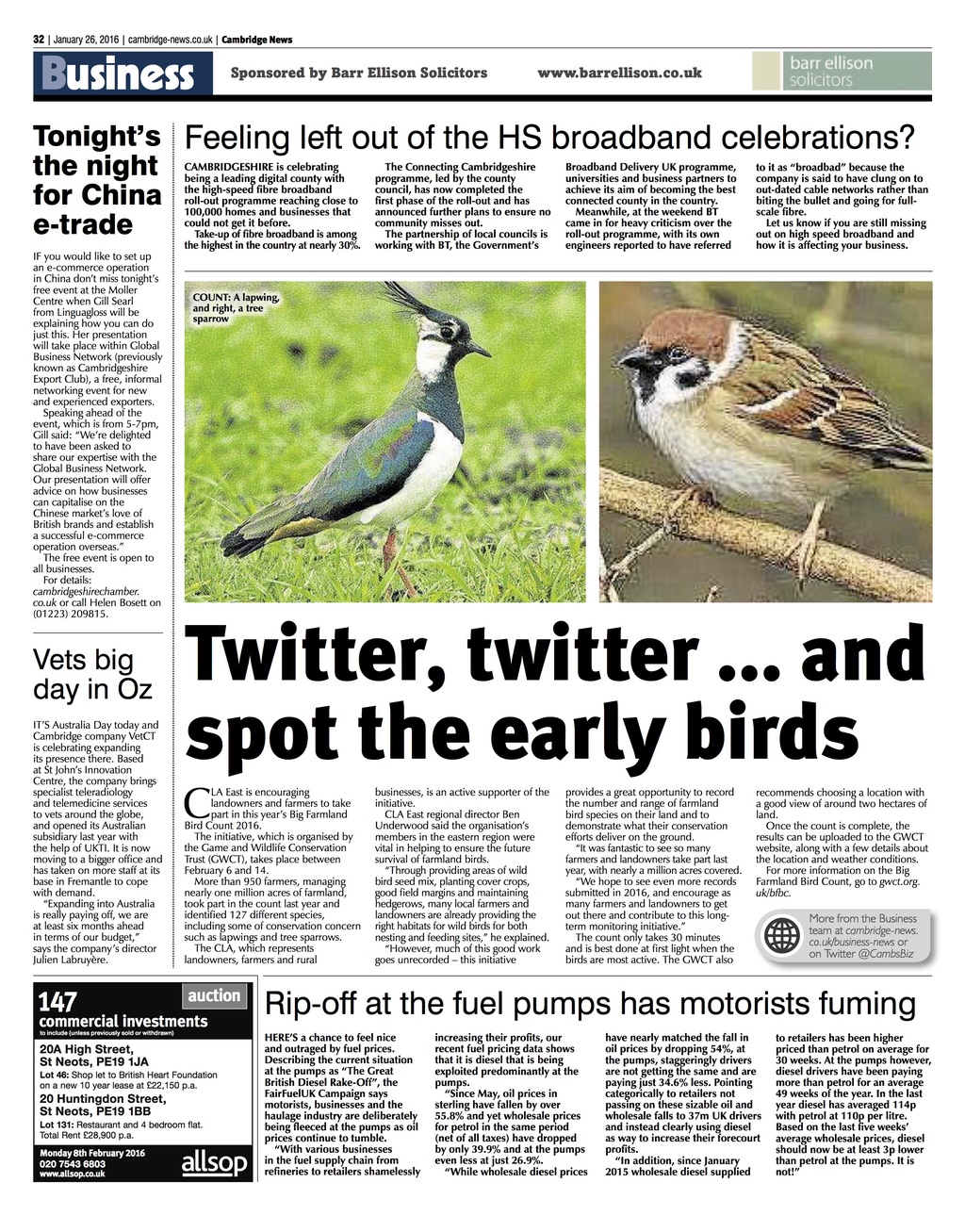 In the week of Australia Day (26 January), Cambridge company VetCT is celebrating expanding its presence in the country.
The St John's Innovation Centre-based company, which brings specialist teleradiology and telemedicine services to Vets around the globe, opened an Australian subsidiary company last year with the help of UK Trade & investment (UKTI) to offer a 24/7 service and is now moving to a bigger office and taken on additional staff at its base in Fremantle, Western Australia to cope with demand.
"Expanding into Australia is really working well, we are at least six months ahead in terms of our budget," says company Director Julien Labruyère. Although having a base in Australia means they can offer a 24/7 service, it also has its challenges. "When you have a business meeting with the Australian team you often find you're not in the same mood, as one party is at the start of their day and the other is ready to go to sleep!" says Julien. "This is something we've learned to be prepared for. We are also planning to go over there at least every six months to maintain regular face-to-face contact."
The company is now just waiting for its first koala bear or kangaroo. "Our core business is to provide specialist telemedicine consultations for companion animals, but I have no doubt that sooner or later we will come across the Australian wildlife as some of our clients are zoos and rescue centres."
Founded in 2009, VetCT provides specialist telemedicine services for veterinarians all over the world. Expert reports for radiographs (X-rays), MRI and CT scans are delivered with a guaranteed rapid turnaround time. VetCT also provides specialist telemedicine advice and offers 3D printing for veterinary applications. The company operates from two bases: one in the UK and the other in Australia, to provide 24-hour continuous service to their veterinary clients. The high quality reporting service coupled with the company's unique educational approach sets them apart from others in this field. Learn more at www.vetct.com
---
Related news
VetCT are pleased to share our next radiographic case study with you: A one-year-old dyspnoeic Persian cat.