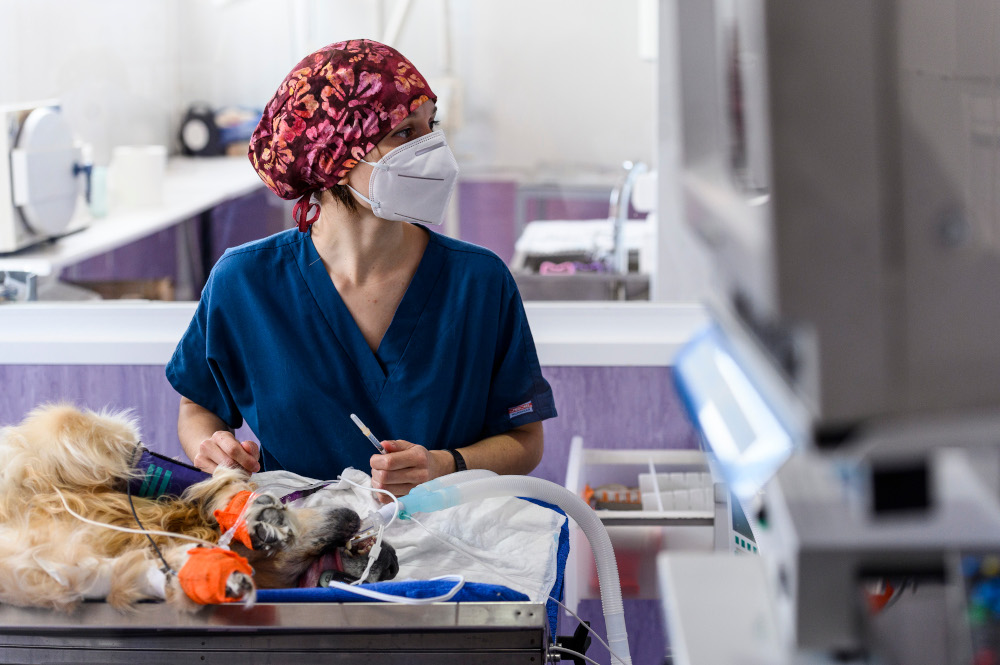 These days, being able to call on someone for clinical advice isn't easy. The pandemic has left veterinary practices stretched like never before and many vets are working alone. With no one to share ideas with, being a confident, decisive, and happy vet can seem impossible.
Not anymore. At VetCT, we take enormous pride in being able to provide our clients and patients with round-the-clock teleconsulting and teleradiology services, every day of the year.
Teleconsultations are remote consultations that take place between a vet and a veterinary specialist using technology to deliver care without the normal constraints of time and distance.
At VetCT, we offer text chat, phone, and video teleconsultations 24/7 through our innovative VetCT app.

Teleradiology is a specific type of teleconsulting and involves the remote interpretation of medical images such as radiographs, CT, and MRI examinations.
At VetCT, we provide detailed written radiology reports with labelled images and educational content within fast turnaround times.
Our specialists have been hand-picked for their pragmatic, caring approach and experience. All of our frontline teleconsulting specialists are also trained in mental health awareness.