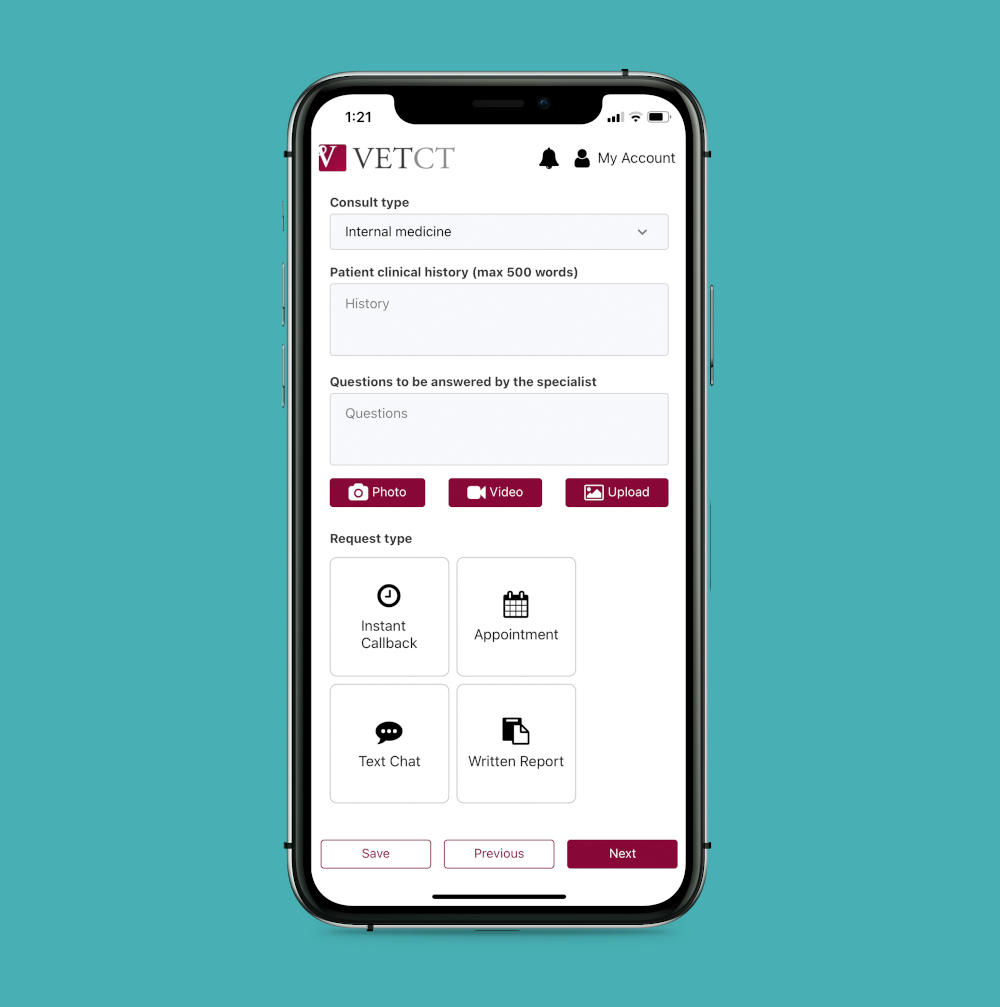 VetCT is the smart way to be the vet you've always wanted to be.

With our rapid teleradiology reports and our instant, vet-to-specialist teleconsultations across key specialties, you and your team can gain access to, and offer, professional expertise, knowledge and education on the go:
Supportive specialist teleconsultations that count towards real-time CPD/CE
Create a case in the VetCT app, add patient photos and videos
Receive an instant callback or text chat
Book an appointment with a specialist at a time that works for you
Access your written radiology and other specialty reports, fast
Video consultations and supervisions
Coming soon: send results to pet owners directly from the app
All delivered in an easy-to-use app that gives you expertise at your fingertips, 24/7.
*Services vary with the time of day/night and type of specialty. Check the app for details.
How do I get the VetCT app?
You can easily download the VetCT app here:
In order to login and create cases you'll need to contact our team to set up a clinic account: sales@vet-ct.com.
Once your clinic account is ready, you can invite all the other members of your team and you're ready to start creating cases!
As a thank you, you'll instantly receive bonus credits for each vet in your practice that downloads the app and creates a user profile.