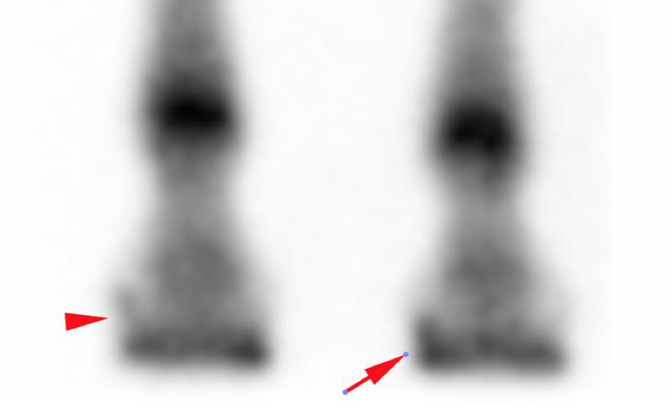 Equine scintigraphic studies can be particularly challenging to interpret due to variations in patterns of normal uptake between different type of horses. Multiple areas of uptake are often identified but define which lesion is of clinical significance, what is related to normal adaptive remodeling and what is artefact may not be so straight forward.
Our established team of equine radiologists draw on their wide experience, both radiological and clinical, combined with evaluation of other imaging modalities to reach accurate conclusions for your patients.

For information on pricing, turnaround times and to set up a free trial please get in touch.
---
Related services
CT reporting
Our team of expert equine radiologists provide detailed and rapid reporting for your imaging allowing quick clinical decision to be made.
Learn more
MRI reporting
Our radiologists utilise their advanced understanding of anatomy, pathology and physics to produce expert Equine MRI reports.
Learn more
---
Related events
This is a one day course including both lectures and practical case-based image evaluation. It is the first part of a series of courses which will explore the application of diagnostic imaging in the lameness diagnosis workup, with emphasis on magnetic resonance imaging, in sport horses.