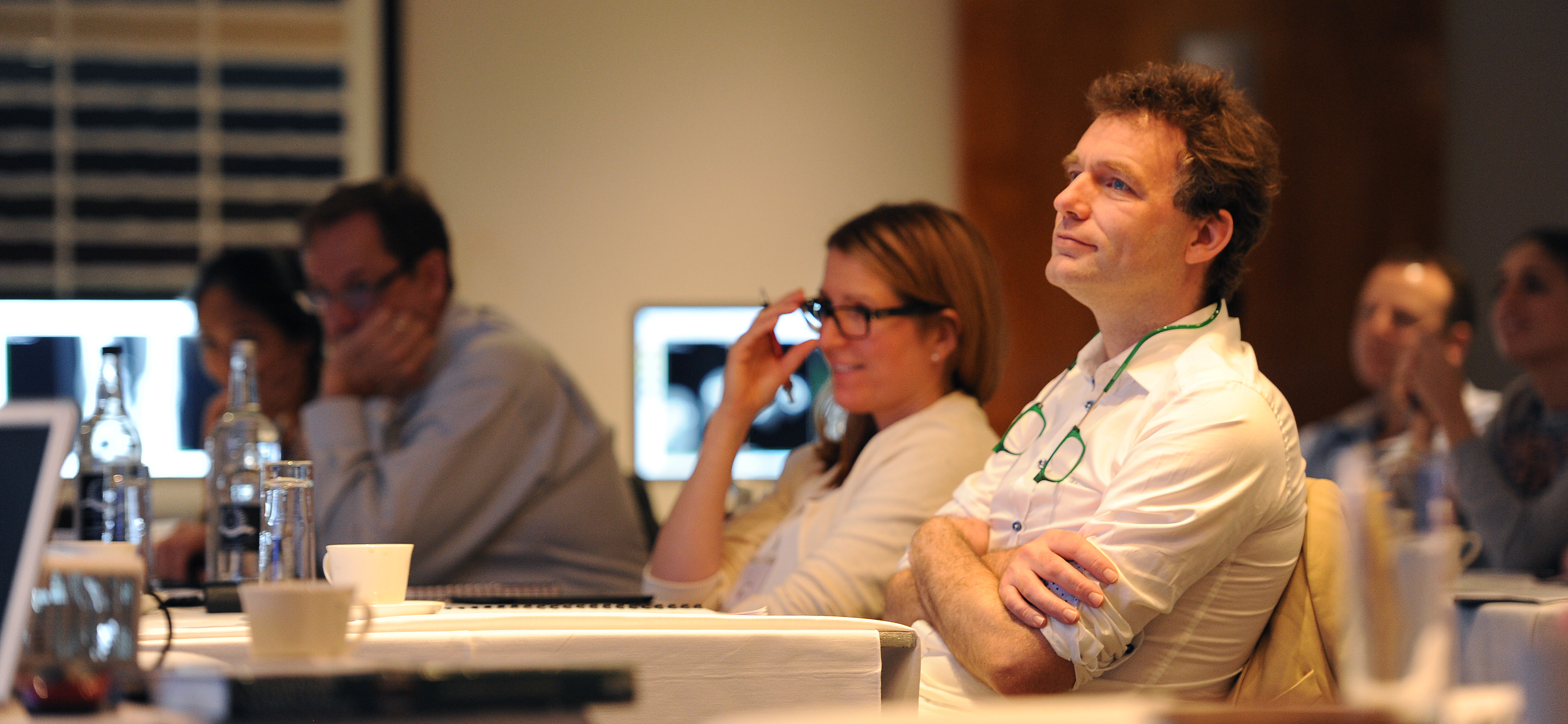 CT and MRI scanners are highly engineered, expensive machines with many complex options. Veterinary specific training can make a huge difference in optimising performance.

Lectures and practical sessions
Our MRI and CT courses are spread over two to three days and are divided into lectures and computer lab sessions. The computer labs enable the delegates to put the principles learnt in the lectures into action with close guidance and help on-hand.
Delegates use 27-inch iMacs (2 delegates per computer) to look through cases and are shown plenty of helpful tips to improve their understanding of cross-sectional imaging. The courses are extremely interactive and friendly and are very popular.
Expert speakers
The course speakers are all extremely experienced MRI and CT radiologists, and in many cases are the world-leaders in the field of CT and MRI and have authored publications and textbooks. They will give you plenty of practical tips and advice to get the most out of your MRI or CT scanner or referral MRI or CT service. This is a unique opportunity to interact and ask questions to advance your understanding, no matter what your current level of knowledge.
More information
Please contact courses@vet-ct.com for more information.
---
Delegate course reviews
"I felt that the content covered and the speakers were excellent and it has given me a thorough basis to get started with CT"
"Fantastic, it was a great mix of lectures and practical sessions"
"I now feel much more comfortable and have learnt so much more about CT imaging!"
"Overall great MRI course, great lectures and very warm friendly atmosphere"
"Dr Tobias Schwarz's realistic down to earth point of view is wonderful!"
"Splendid!"
"Positive and professional lecturers giving inspiring lectures and lab sessions in a nice environment. Thank you!"
"Excellent, very practical and useful course"
"Inspirational!"