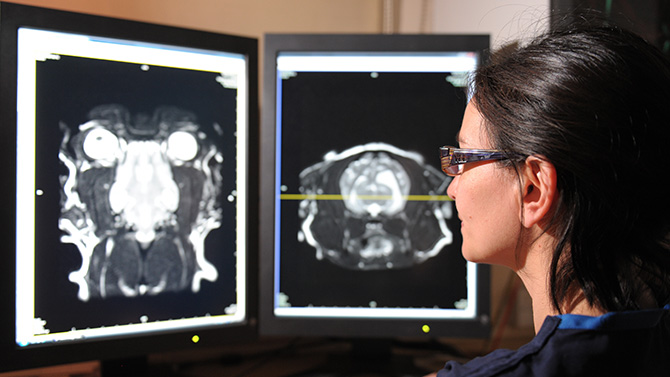 At VetCT we take great pride in our work. We work as a team to generate exceptional results for referring vets. There are no big egos, instead we function as a community of dedicated, proficient specialists working in a spirit of cooperation. We believe strongly in continuing education, high-quality work and close interaction with our colleagues and clients.
Academic level telemedicine in a supportive environment

You worked incredibly hard to earn the title of Veterinary Specialist. We firmly believe that the right sort of telemedicine can help you maintain and build on the skills that you already have. We work to the same level as would be expected in an academic environment and in fact many of our clients are Universities and Referral hospitals.
We have a huge range of experience in our group. We take care to nurture and support young radiologists and provide a strong support system with second opinions and case discussions as well as regular online lectures and rounds. Joining us can be a great opportunity for radiologists who normally work alone to share cases with colleagues and benefit from a collegial group environment.
We have a diverse and fascinating caseload, good quality studies and a lot of interaction with our clients. We also have a purpose built software platform designed to encourage feedback on cases including histology reports, photos and surgical results. This means that you are not reporting in a vacuum- you can find out about the clinical outcome and learn from your cases.
Full-time and part-time positions are available and we ensure that working with us fits in with your ideal schedule.
To find out more about joining our team of like-minded colleagues and to enquire about our excellent working conditions, please email hr@vet-ct.com.